Students with disabilities who anticipate needing special accommodations or who have questions about access may email drs@csustan.edu or call (209) 667-3159.
Keep Learning
AY 2020-2021 Information Guide
---
Academic Resources
Our colleges and departments have resources related to academic majors, including advising holds. The Academic Success Center (ASC) in MSR 210 is the centralized location for undergraduate, undeclared and general education advising needs.
Get Involved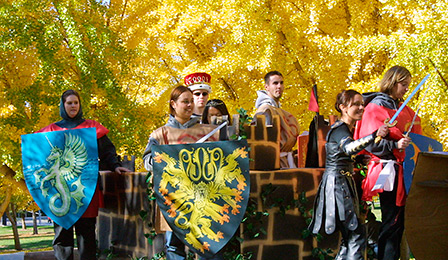 Reap the benefits of being involved with a student-run organization, like civic engagement, friendships, mentoring, networking, academic and character development, self-governance, and other aspects that support student success
Money Matters
Visit the student portal and the Financial Aid & Scholarships Office for more information on all the options available to you.
Working On & Off-Campus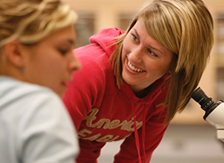 A variety of on- and off-campus employment opportunities are available to students. Visit Career Services for online resources to assist you with the preparation of resume and application materials.
Health, Safety & Wellness
Get a shuttle ride late at night from your class to your car, get StanAlert emergency notification messages, or stay healthy and fit with campus resources.
Graduation & Life After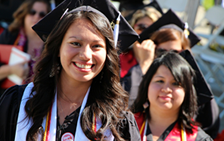 Only two semesters left? Apply for graduation and get connected with the Office of Alumni Relations.
---
Other Programs & Services
Here are some other programs and services available across campus for students. Be sure to visit the colleges and departments as they have programs, academic advising, and other resources.
The Learning Commons provides free academic support to all enrolled Stanislaus State students: Math Tutoring, Writing Tutoring, Testing Office and Supplemental Instruction.
Our programs are designed to promote success throughout a student's academic career.
For students, alumni, business owners, school districts, teachers, working professionals or individuals wanting to change careers.
The goal of this program is to help you stay in college and graduate via a variety of academic retention services.
Centralized information, local event listings and online resources relevant to our student veterans.
Encourages faculty-student interaction outside the classroom through mentoring relationships that improve academic achievement.
Ensure a productive and safe environment in which students can work, study, learn and live.
Career guidance and support services to assist in developing, implementing & evaluating career plans.
Increases academic excellence, access, and retention of historically underserved low income, first-generation college students.
Campus hangout for downtime in between classes. This space is also available for private rentals on evenings and weekends.
Perfect for studying outside the library and for informal gatherings, receptions and other occasions that require an elegant setting.
Student-run newspaper, distributed every Thursday during the academic year, and radio station FM 91.9 KCSS.