At Stan State,
you belong.
From first-generation college students and working parents to honor roll students, newcomers, and multi-generation Californians, we welcome you at Stanislaus State.
Here we embrace the rich diversity that is the Central Valley and strive to create an inclusive university experience where all can flourish.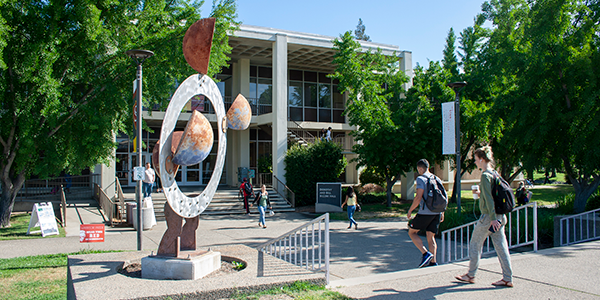 Location: Turlock & Stockton, CA
Enrollment: 11,164
Employees: 1295
Accreditation: WSCUC
Learn More About Stan State
We believe in our students' strength.
We recognize the strength and determination that got you here. And we are here to help you get where you want to go next.
Our professors choose this university based on their ability to make personal connections and have direct impact on students' academic and personal success. They strive to do so every day and work to remove obstacles, always focused on increasing students' success.
With many faculty and staff being first generation college grads and Stanislaus State alums, we recognize the hard work and choices our students make to attend college. We provide multi-level support to first generation and traditionally underserved students to assist with academics, engagement, and connections, health and wellness services, mental health support, and everything from housing and life skills to food security.
Our Warrior spirit moves faculty, staff, and fellow students to reach out to newcomers and welcome, guide, and encourage them at every step.
From national and media recognition to honor societies, Stan State represents academic excellence in our programs, our faculty, and in the achievements of our students.
We focus on more than academics and ensure our students are prepared for life with the career and soft-skills that will help them succeed in whatever they pursue after graduation.
We are committed to actively developing and fostering an inclusive environment that's supported by deep understanding, alliance, behaviors, and infrastructure that reflect the value of every member of our community.