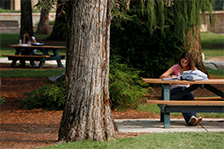 California State University, Stanislaus serves a diverse student body of more than 10,000 at two locations in the Central Valley — a beautiful 228-acre campus in Turlock and the Stockton Campus, located in the city's historic Magnolia District. Widely recognized for its dedicated faculty and high-quality academic programs, the University offers 43 majors, 41 minors and more than 100 areas of concentration, along with 16 master's degree programs, seven credential programs and a doctorate in educational leadership.
The University opened as Stanislaus State College in 1960, with a faculty of 15 and fewer than 800 students, at the Stanislaus County Fairgrounds in Turlock. The institution moved to its current location in 1965, gained university status and its present name in 1986, and opened its Stockton Campus in 1998.
​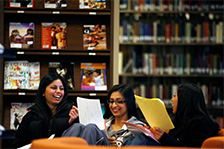 ​Stanislaus State is part of the California State University, a 23-campus system across California. With more than 400,000 students, it is the largest, the most diverse, and one of the most affordable university systems in the country. CSU campuses emphasize access to quality public higher education and workforce preparation that is responsive to regional needs.