Experience a welcome like no other.
Our students say they feel at home from the first time they step on campus. The Warrior spirit moves faculty, staff, and fellow students to reach out to newcomers and welcome, guide, and encourage them at every step. At Stan State, we welcome students from every background and at every age and are proud to call them our friends, colleagues, and Warriors.
Our campus:
A small community with a big heart.
Our pastoral 228-acre campus setting is in the heart of California's Central Valley in the city of Turlock, a community that prides itself on its small-town atmosphere, excellent schools, and low crime rate. Our campus is a park-like oasis shaded by hundreds of trees and graced by ponds, trickling streams, and waterfalls. We want to formally and with great respect acknowledge that we are on the traditional lands of the Yokuts Nation. Our campus, Stanislaus State, is built on the unceded ancestral lands of these indigenous tribes. Thank you for letting us honor them and give our thanks to their ancestors and descendants for their constant and careful stewardship of this land.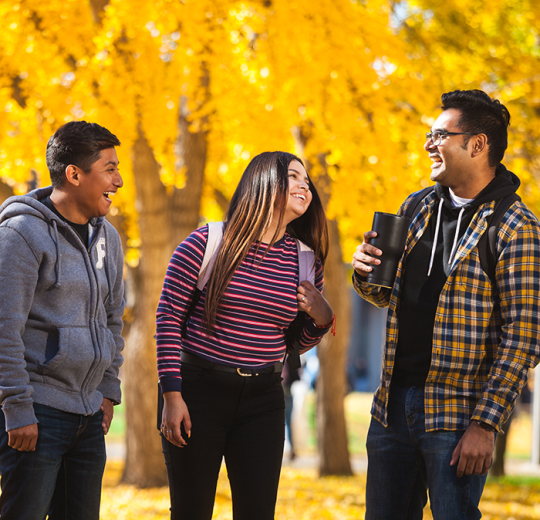 Get the best of campus life, resources and unparalleled support when you live in our on-campus Village.
Housing & Residential Life
With over 80+ opportunities to connect with fellow students, every student can find their own community within the larger Warrior community.
Student Organizations
Join campus community members to explore, discuss, understand and support actions we can take to dismantle racial, social, and cultural systems of oppression.
Warrior Cross Cultural Center
Student Center
The University Student Center is the hub of campus life at Stan State. The Student Center is designed to create a sense of belonging, a welcoming environment, and a safe space for students, faculty, staff, alumni, and the community.