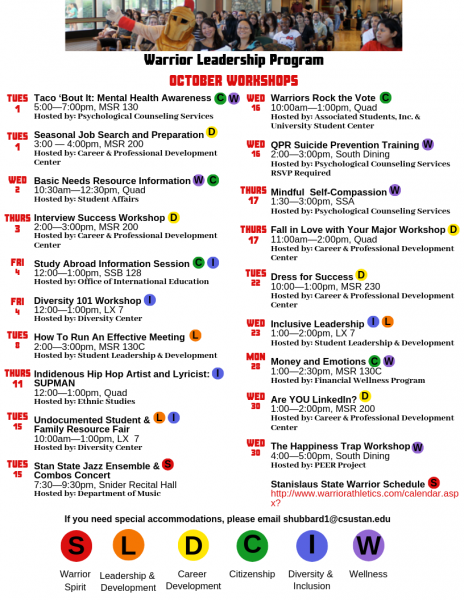 Leadership Conference
Dr. Marvalene Hughes
Sat., October 5 & Sun., October 6, 2019
8:00 a.m. – 5:00 p.m.
The Dr. Marvalene Hughes Leadership Conference will focus on individual leadership skills, group dynamics, experiential development, and service learning.  It will help you discover and gain the knowledge to cultivate your leadership style.
The first day will consist of an inaugural keynote address with Dr. Marvalene Hughes, featured speakers, and breakout sessions on leadership skills, student organizations, public speaking, career development and more.
The second day will include both a ropes course and a service learning experience. Those who attend the conference will earn the Dr. Marvalene Hughes Leadership certificate. The certificate will recognize your commitment to inspire and change the world while doing service for others in your communities.
Space is limited- Applications will be available Tue., August 27 and are due Sun., September 29  
New Student Orientation (NSO)
NSO is a program for incoming Stanislaus State students designed to provide you with information about University requirements, general education requirements, major academic advising and student programs and services. Each NSO includes informational sessions with a variety of Stanislaus State staff and faculty to assist you with academic advising and course registration. Your attendance and participation in your New Student Orientation will greatly enhance your educational experience at Stanislaus State. By the end of the day, you will have a general understanding of the campus.
Student Organizations & Greek Life
There are over 100 organizations, ranging from academic, political, pre-professional, social, fraternities & sororities, cultural, religious and a lot more! Plus with 10 sororities, 6 fraternities and 1 co-ed fraternity to choose from there is something for everyone.
Student Leadership Awards
The Student Leadership Awards will take place on May 1st 2020. This is an event in which President Junn, the Vice President for Student Affairs and the AVPSA/Dean of Students will acknowledge and present 12 awards to students or organizations that go beyond the call of duty to help their community, peers, organization, and school. Organizations are also awarded at this event for their school spirit, achievements and contribution to the community. If you wish to nominate an individual or group please submit the following nomination form (.pdf) to the Office of Student Leadership & Development no later than Monday, April 6, 2020 at 5pm.

 
Campus Resources