Welcome from the Vice President
College is a time to explore and expand your horizons and Student Affairs provides resources to enhance your intellectual, personal, social and professional development in preparation for your future success. As the Vice President for Student Affairs, I invite you to explore the many clubs and organizations, leadership and extracurricular programs and services that will enrich your college experience.
The Student Affairs staff is here to help with whatever challenges you may encounter and help you chart a successful path after you graduate.  We strive to provide superior student services in an environment where all students are welcome and valued as part of our campus community. There is no place like Stanislaus State and there is no one like you. We believe that's a winning combination. Once a Warrior, Always a Warrior!
Paz Maya Oliverez, Ph.D.
Interim Vice President, Student Affairs
 
Organizational Chart
---
Division Announcements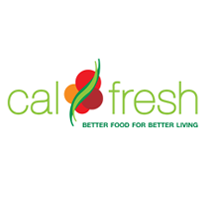 We are pleased to annouce that our Basic Needs Coordinators can now assist students in applying for CalFresh. Visit our office located inside the Student Services Building in Room 145 or call (209) 667-3780 to schedule an appointment with a Basic Needs Coordinator.
November 7, 2018 | Diversity Center Extended Hours
The Diversity Center is now open in the evenings!
Monday-Thursday
8 a.m.-9 p.m.
Friday
9 a.m.-5 p.m.
Saturday & Sunday
Closed 
October 11, 2018 | Warrior Food Pantry has Moved!
The Warrior Food Pantry has moved to the Student Services Building (next to the Bookstore) and is located in Room 127. The Warrior Food Pantry exists to provide non-perishable food items and toiletries at no cost to Stan State students in need. Students may collect up to 10 items per week. The pantry aims to decrease the impact that food insecurities have on the academic success of students, as well as helps to alleviate hunger within our campus community. Please remember to bring your Warrior ID!
Location: Student Services Building (next to Bookstore) | Room 127
Hours: Monday- Friday 9AM-4PM
Fall 2018 Semester | Student Affairs Meet & Greets
Student Affairs is pleased to announce the launch of our VP Meet & Greet series for the fall semester. We will be hosting several themed meet & greet sessions where students can meet Vice President of Student Affairs, Dr. Paz Oliverez. At these events, students will have the oppportunity to talk to about issues, concerns or just come for a visit and get to know the vice president.