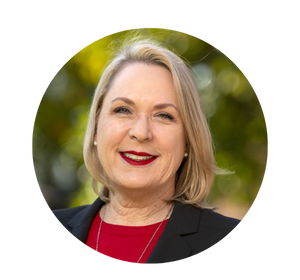 Dr. Heather Dunn Carlton
Associate Vice President for Student Engagement and Wellbeing & Dean of Students
The Dean of Students serves as the best resource to connect students with relevant university programs, resources and services to help them succeed both in and outside the classroom. The Dean of Students also collaborates with the campus community on a regular basis, serving as an active member of the Associated Students, Incorporated Board of Directors and the President's designee to the University Student Center.
To schedule an appointment with the Dean of Students, please call (209) 667-3177.
Resources
Connect with resources that address hunger, food insecurity, and well-being.
Emergency funding intended to provide relief to qualified students.
Campus community members can report concerning or threatening behaviors online.
In addition to her role as the Dean of Students, Dr. Dunn Carlton also serves as the Associate Vice President for Student Engagement and Wellbeing, who oversees the functional operations of the following departments within the Division of Student Affairs.
Updated: September 01, 2023