Mission Statement
The Associated Students, Inc. (ASI) of California State University, Stanislaus is the official voice of the students. As a not-for-profit organization, our mission is to provide and fund a wide range of high-quality programs and services to support student life, student success and instill a sense of campus pride. ASI provides resources and programs that encourage leadership development as well as broaden social, educational, political, and emotional growth.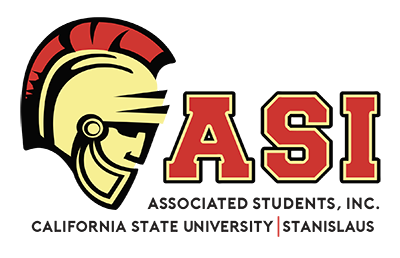 Vision Statement
Associated Students, Inc. (ASI) will facilitate respectable relationships between our students, the university, and external communities to advocate for student needs and interests. We will take action on educational, social, and political issues at the university, local, state, and federal levels affecting higher education.
We will pursue involvement and growth opportunities for all students in order to develop well-rounded and intellectually diverse individuals. ASI will offer a wide range of high-quality diverse programs and services to enhance student life, campus pride, and offer a sense of belonging that will lead to a higher quality of life for the future of our students.
As our university evolves, ASI will strive to meet the needs of our ever-changing campus community.