Welcome Students!
The Student Health Center Pharmacy will be closed Monday, Nov. 25 through Friday, Nov. 29, 2019. Please order your prescription refills early.
The Student Health Center will be offering limited services on Monday, Nov. 25 through Wednesday, Nov. 27. During these dates, there will be no physician, nurse practitioner or physician assistant available to treat students. Services offered will include triage and first aid.
The Student Health Center will be closed Thursday, Nov. 28 and Friday, Nov. 29 for the Thanksgiving Holiday. We wish you a pleasant Thanksgiving and will see you when we re-open on Monday, Dec. 2.
---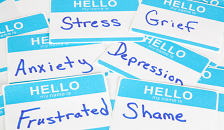 Anxiety, Depression, & Stress
If you are struggling with anxiety, depression, or stress issues, please make an appointment with one of our providers or contact the psychological counseling center. We are here to help.
Need an Appointment?
Appointments can be made by logging into our web portal or by calling 209-667-3396.
Log into our web portal and complete the following forms before your first appointment.
Consent for Treatment
Notice of Privacy Practices
This will prevent any delays at the time of your visit.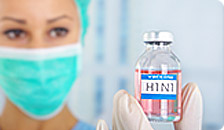 Vaccinations
Vaccinations are available on a walk-in basis during the following hours:
Monday, Wednesday, Thursday:
8:30am - 11:15am
1:00pm - 4:15pm
Tuesday, Friday:
9:30am - 11:15am
1:00pm - 4:15pm