Congratulations to the Class of 2018!
The Student Health Center is open this summer. Monday to Friday from 8:00am to 3:45pm.
Student Health Center services are available to all eligible* Spring 2018 students, including Graduates, until August 9th, 2018.
*Eligible students are those who paid the health services fee for Spring 2018.
Graduates in need of health insurance? Covered California has information on special enrollment options.
Student Health Insurance information is also available.
Summer Travel Tips
Visit the CDC's travel page for current information about your destination.
---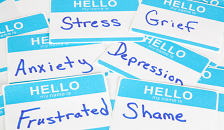 Anxiety, Depression, & Stress
If you are struggling with anxiety, depression, or stress issues, please make an appointment with one of our providers or contact the psychological counseling center. We are here to help.
Need an Appointment?
Appintments can be made by logging into our web portal or by calling 209-667-3396.
Log into our web portal and complete the following forms before your first appointment.
Consent for Treatment
Notice of Privacy Practices
This will prevent any delays at the time of your visit.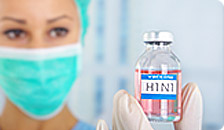 Vaccinations
Vaccinations are available on a walk-in basis during the following hours:
Monday, Wednesday, Thursday:
8:30am - 11:15am
1:00pm - 4:15pm
Tuesday, Friday:
9:30am - 11:15am
1:00pm - 4:15pm