Your Outpatient Primary Care Medical Clinic
Free for Students
$20.00 for Faculty and Staff
For More Information About Mental Illness Awareness Week, please go to https://www.nami.org/miaw.

California Experiencing a Whooping Cough Epidemic - Learn More
 
Allergy and asthma?
Visit The Daily Air Quality Status and Forecast
---
Affordable Care Act (ACA)
Attention All Students!
The Student Health Center has converted to Electronic Records. Please complete your health information on our secure web portal. Log on to our IPads in the lobby or your computer: myhealth.csustan.edu.
Complete:
Health History
Consent to Treat
Notice of Privacy
This will prevent any delays at the time of your visit.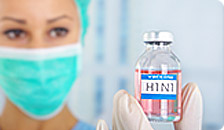 Flu Information & Guidance