The Student Health Center is a fully accredited outpatient clinic that provides primary medical care, health education, wellness promotion, and disease prevention. Our facility is housed in the Health Center Building and is equipped with nine up-to-date examination rooms, a pharmacy, a clinical laboratory, a minor surgery room, and an infirmary (short stay) room. The Student Health Center is funded solely by Stanislaus State students through a mandatory student health fee.
Mission
The mission of the Student Health Center is to provide eligible students quality, evidence based healthcare, preventative services, health education, and advocacy for optimal health within the university community. As does the campus, we challenge one another to realize our potential, to appreciate and contribute to the enrichment of our diverse community, and to develop a passion for lifelong learning. To facilitate this mission, we will promote healthy lifestyles, foster edifying relationships, and encourage self-development, as well as evaluate, recognize, and support our students in their pursuit of higher education by caring for their physical and mental health.
Accreditation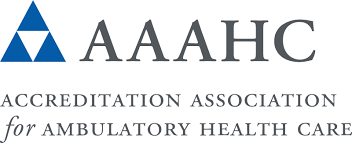 The Student Health Center Staff is dedicated to providing the highest quality health care. We are fully accredited through the Accreditation Association for Ambulatory Health Care (AAAHC), which helps us to maintain and continually improve the quality of health care we provide to you. The Student Health Center received a full 3-year accreditation in October 2021. This was a team effort in assuring compliance with all standards.
Updated: December 03, 2021