COVID-19 Updates:
Virtual Campus Recreation Office Hours start August 24, 2020 (Monday- Friday: 10:00 AM - 2:00 PM) Visit the Zoom Link: Office Hours
Campus Recreation Group X Classes and Intramural Sports start August 24th!
---
Campus Recreation Remains Closed
Posted: August 21, 2020  
The Student Recreation Center, Stockton Campus Recreation Fitness Center, and the Aquatics Facility remain closed until further notice. Campus Recreation staff will be available remotely.
---
Please visit the campus COVID-19 webpage for the latest information on safety and campus operations. Faculty, staff, and alumni can contact Sara Rhodes for questions regarding memberships.
---
At-Home Fitness & Social Distancing Resources 
Available to all currently enrolled Stanislaus State students.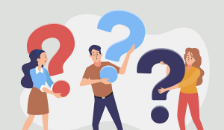 Q & A Sessions
Starting August 24, 2020
Tune in on Instagram Live
Monday through Friday from
7 AM - 6 PM to ask fitness questions to our trainers! 
Available through the rest of the summer!
Follow Campus Recreation on Instagram!
Group X Online Fall 2020 Class Schedule is Now Posted
Starting August 24, 2020
Group X is a recreational fitness program that includes multiple classes targeted at involving and encouraging members to strengthen and nourish their physical fitness. Classes are taught by our dedicated fitness instructors and range from weight-training to everyday cardio activity. This semester, classes will be provided online through Zoom.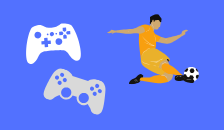 Online Intramural Sports Schedule for Fall 2020 is Now Posted
Starting August 24, 2020
The Campus Recreation Center will host weekly tournaments, leagues, and special events online with various games such as Madden, Fifa, NBA 2K, Smash Bros, and MLB the Show. Check out all the fun online activities and how you can sign-up!
---
Operating Hours
The following facilities will remain closed until further notice:
Student Recreation Center
Stockton Campus Recreation & Fitness Center
Aquatics Facility
Notice: Campus Recreation staff is available through email and social media for further questions.
Business Office Hours
These hours pertain to the Fall Semester of 2020 that will be effective August 17, 2020.
Monday - Friday: 10:00 AM - 2:00 PM
---
Fall 2020 Closures
The Campus Recreation Center & Aquatics Facility will be closed the following dates:
Sunday, September 06, 2020  – Monday, September 07, 2020 (Labor Day)
Wednesday, November 11, 2020 (Veteran's Day)
Thursday, November 26, 2020 – Friday, November 27, 2020  (Thanksgiving)
Thursday, December 24, 2020 – Sunday, January 3, 2021 (Christmas/Winter Break)
---
Quick Links
Updated: August 21, 2020. Campus Recreation is a unit of the Division of Student Affairs.