COVID-19 Update: Services Remain Available
Posted: March 17, 2020 
Disability Resource Services will provide services online and through alternative methods.
Learn about our Services during the COVID-19 Pandemic.
If there is something you cannot find, please contact us via email at drs@csustan.edu or by telephone at (209) 667-3159.
Please check back for updates.
As a precautionary measure, we urge you to stay home if you are experiencing cold or fever symptoms. Please visit the campus COVID-19 webpage for the latest information on safety and campus operations.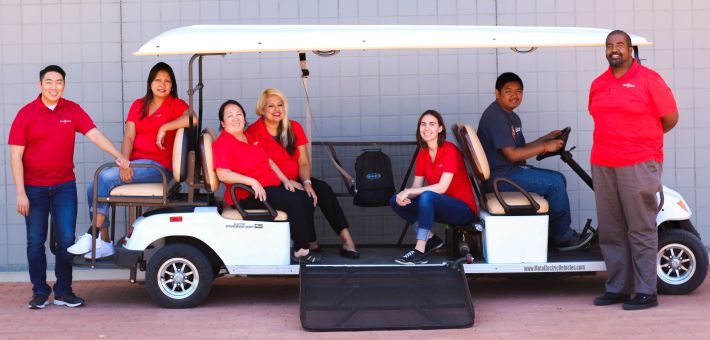 Stanislaus State is committed to providing equal access for individuals with disabilities to all the academic, social, cultural, and recreational programs it offers. Disability Resource Services' (DRS) goal is to provide services and support to ensure students are able to access and participate in all of the opportunities available at our institution. In keeping with this objective, students are expected and encouraged to utilize the resources of the office to the degree they determine necessary.
The mission of Disability Resource Service is to facilitate inclusion by reducing/eliminating barriers, whether they are attitudinal, structural, programmatic, or otherwise. In doing so, students with disabilities have an equal opportunity to become successful through their own efforts and are not held back by artificial barriers. We strive to develop partnerships with students, faculty, staff, and other university and community offices by creating awareness and training on disability-related issues as well as providing information and referral services.
Students are asked to notify the disability service office as soon as possible to discuss disability-related concerns and needs. Services include but are not limited to: alternate text, assistive technology information, notetakers, sign language interpreters, real-time captioning, campus housing accommodations, campus accessibility, and disability parking information, testing accommodations, advocacy, or assistance with any other campus disability-related needs.

Accessibility Technology Initiative
CSU Policy on Disability Support and Accommodation
CSU Policy on Discrimination, Harassment, and Retaliation
Updated: March 15, 2020. Disability Resource Services is a unit of the Division of Student Affairs.