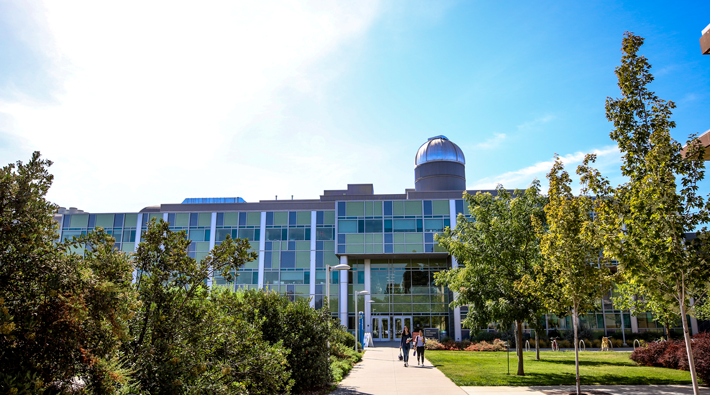 We could go on about the beauty of our campus: the lakes, scenic walking paths, trees, streams and bridges under a bright blue sky. But really you should just schedule a tour so one of our student tour guides can show you.
Group tours are for groups of 8 or more people from schools, organizations or clubs.
Individual tours are for small groups of prospective students and their families or friends.
Need a bite to eat? We have plenty of local and chain restaurants to choose from. See our Stan food favorites list.