Congratulations Graduates!
Stanislaus State congratulates all graduates from the Class of 2020 & Class of 2021! You did it!
The Commencement Team and Committee and University extends its thanks to all who assisted and participated with the in-person ceremonies and graduation activities. This year's celebration would not have been possible without the campus community's involvement and committment. Together, we were able to provide graduates the celebration they rightfully deserved - even in the midst of a global pandemic.
We wish all the best to all graduates in their future endeavors! Remember once a Warrior, Always a Warrior!
---
I've graduated... now what?
Contact the Career & Professional Development Center!
Whether your next step is graduate school, part-time or full-time employment, or something else, know that we are here to support you in your transition. 
Connect with the Alumni Association!
Stay engaged; join the Alumni Association – a free membership. Through the Alumni Association, you deepen your bond and renew your commitment to the campus.
---
Virtual Graduation webpage:
​This contains graduate slides and congratulatory messages from university dignitaries. Please note the Virtual Graduation webpage is not a scheduled event and can be accessed at your leisure. 
Download your Graduate Slide on the Virtual Graduation Program - All graduates can download their graduate slide through the Virtual Graduation Program, regardless if you attend the in-person Commencement ceremony.
---
---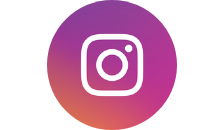 View #StanGrad Images