Celebrate your accomplishments by showcasing the Class of 2023!
Print a Lawn Sign
Download and print your very own Class of 2023 lawn sign. Two designs are available!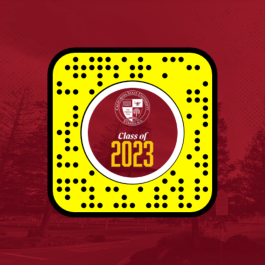 Snap Memories on Campus!
Ready to snap some fun graduation photos with friends and family? Download the Class of 2023 Snapchat Lens.