This page covers two ways to create discussion activities in Canvas: Discussions Plus and Standard Discussions.
Introducing Discussions Plus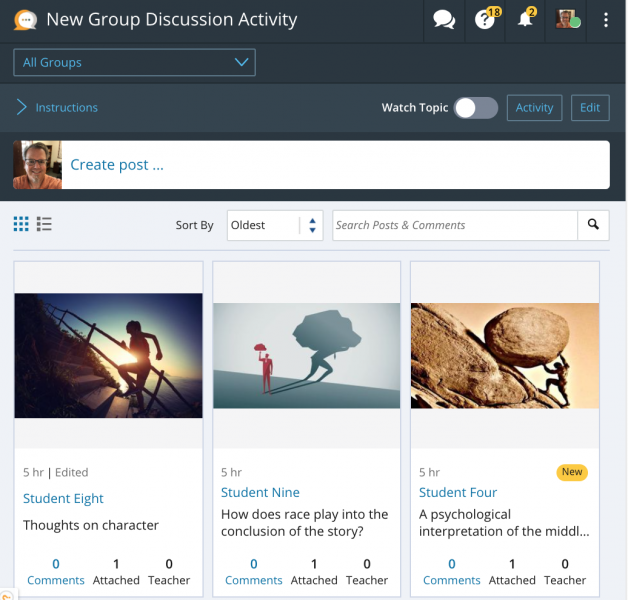 Beginning Spring 2022, instructors have a new option for discussion activities called Discussions Plus. Discussions Plus offers several advantages over the standard discussion tool in Canvas, such as:
Engaging visual organization of posts within a grid layout
Multiple due dates ("milestones") possible within a single discussion activity
Video posts include automated closed captions
Anonymous posts in ungraded discussions
Easy creation of student journaling activity
Easy SpeedGrader integration for grading a discussion activity
Discussions Plus is available to all instructors to try now.  Please let us know what you think!
Using Standard Discussions
Updated: November 02, 2022