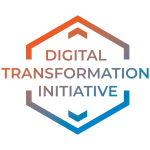 Mission
 A JOURNEY, NOT A DESTINATION
The Office of Academic Technology (OAT) is promoting a new Digital   Transformation Initiative (DTI). DTI is an intentional and coordinated series of seminars, workshops, and events to integrate the systemic use of technology for teaching, learning, and research.
* We are committed to assisting Faculty transition to Canvas to better serve students in an all-inclusive online learning environment.
Blackboard to Canvas Migration
CSU Stanislaus will be migrating from Blackboard to Canvas throughout the 2020-2021 academic year. The Office of Academic Technology is here to help!
Important news regarding the migration! Read our new OAT Update!
We have created resources to help you during the transition:
Contact
To schedule a consultation or if you have any questions or concerns, please do not hesitate to contact us via email at OAT@csustan.edu.
Canvas
Stanislaus State is transitioning from Blackboard to Canvas. Stan State endorses the use of Canvas, a learning management system. Teaching & Learning Technologies manages and supports Canvas for the campus. We offer one-on-one consultations ranging from quick tutorials to in-depth instruction on a range of Canvas features.
Course Design & Development
We provide consultations for designing and developing quality face-to-face, hybrid, "flipped" and online courses. We will leverage the university's learning management system and current academic technology to help instructors reach their teaching goals.
Academic Technology 
We are trained in University-licensed educational technology including learning management systems, video content creation and storage, and graphics. We specialize in current hardware and software that is used to support teaching and learning. We are available for consultations and demonstrations for individuals and departments.