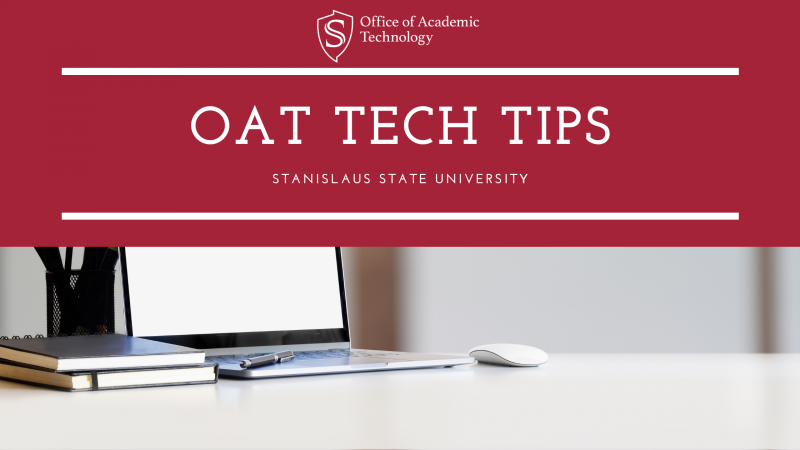 An ongoing repository of tech tips and announcements from OAT for the Stan State community.
OAT Updates
OAT sends out a bi-weekly newsletter to all faculty containing tech tips and other information.  Check your email on Friday afternoons for the latest issue!
For questions about any of these tips, please contact oat@csustan.edu.
** Pardon the dust as we revamp the older tips on this page to make discovery easier for everyone! **
Canvas Tips
Panopto Tips
Zoom Tips
FlipGrid Tips
GoReact Tips
Updated: November 02, 2022