Sending an Announcement to your Class
You can send a welcome message or other important announcement to your students right from your Canvas course. This ensures all students in the course receive your message. Students can view announcements directly in Canvas, the Canvas Student App, or via their Stan State email. Students may visit the Announcements area to view all previously sent announcements.
NOTE: Courses must be published in order for students to receive and/or view Announcements.

How do I add an announcement in a course?
Editing an Announcement
The message contained within an announcement may be edited after it's been created. However, after the announcement has been sent, it is not possible to recall or edit the copy of the message students will receive via email. The message can be edited within Canvas however. Consider sending a follow up announcement to clarify incorrect information.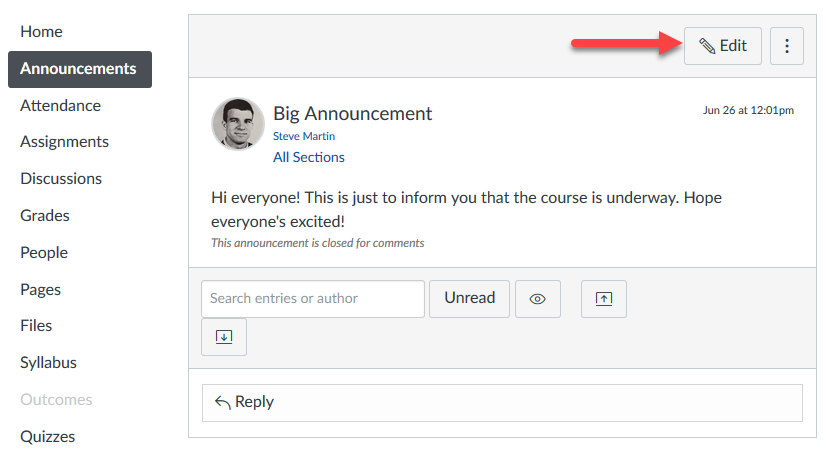 How do I edit an announcement in a course?
Delaying an Announcement
Draft announcements you wish to send at future date ahead of time. Schedule the announcements to send during critical points throughout the semester.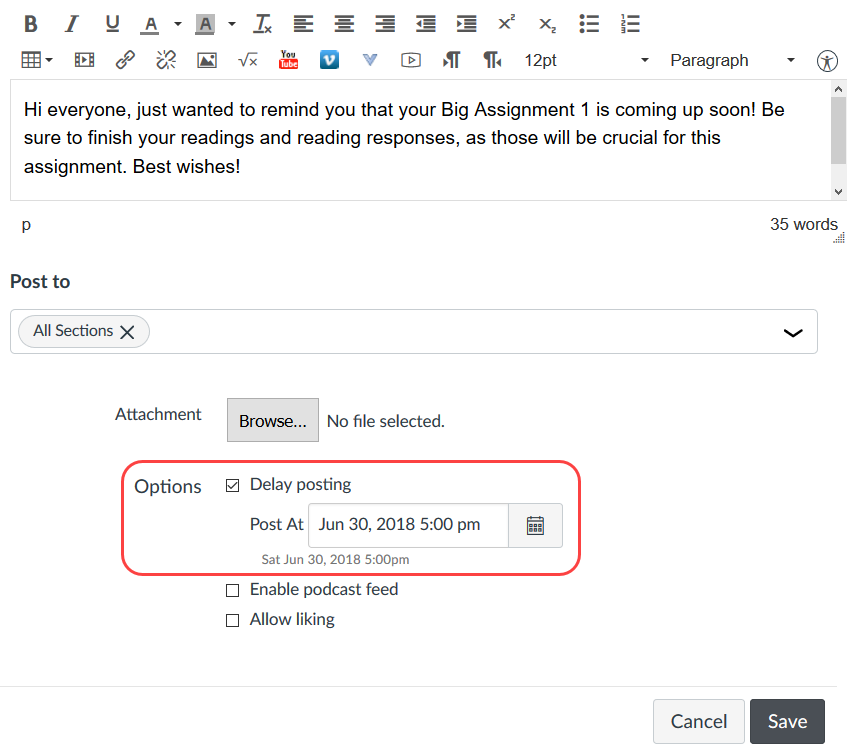 How do I delay posting an announcement until a specific date in a course?
Want to learn more?
Updated: October 11, 2022