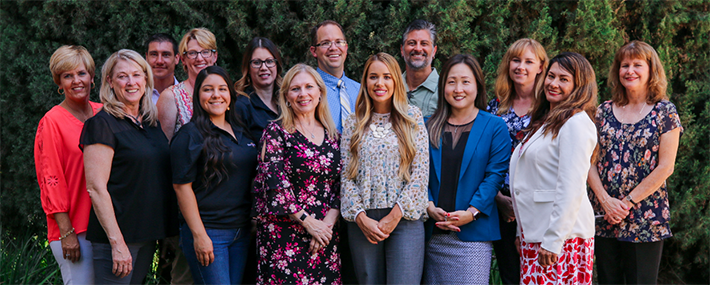 A Message from the Department
Socio-economic advantages, language, disabilities, and race too often predict academic outcomes in the Central Valley. It is increasingly urgent for schools to improve educational achievements and break the persistence of inequity. The Department of Teacher Education deepens this commitment by recruiting, preparing, and supporting educators who are strongly equipped to make sure that all students succeed, regardless of circumstance.
Credential Program Pathways
Fall 2020
Jan. 27 - Feb. 24, 2020
Helpful Information
For testing support and/or financial aid information, contact Teacher Recruitment
and Retention Office (DBH 307) at
667-3589 | teacheroutreach@csustan.edu
 
Contact Us
Dr. Noelle Won, Ed.D, Dept. Chair
Phone: (209) 667-3600
nwon@csustan.edu
 
Heather Sanchez, Admin Support Coord II
Phone: (209) 667-3367
hreyes@csustan.edu
 
Elizabeth Cook, Admin Support Assistant I
Phone: (209) 667-3744
ecook1@csustan.edu
Selection & Review Petition Information
Committee Dates:
February 27, 2020
April 9, 2020
May 28, 2020
June 25, 2020
Please submit petition forms to Teacher Education Office DBH 330 or email to Liz Cook at ecook1@csustan.edu 
Petition forms must be submitted 2 weeks in advance before committee meetings. If they are not, petitions will be reviewed during the following meeting date.
---
Announcements