Covid-19 Office Update:
The Teacher Education office is open for In-Person Services by appointment only. To book an appointment, please use the link below. For assistance please email us at teachered@csustan.edu. Please make sure to review current COVID-19 & Campus Updates.
A Message from the Department
Socio-economic advantages, language, disabilities, and race too often predict academic outcomes in the Central Valley. It is increasingly urgent for schools to improve educational achievements and break the persistence of inequity. The Department of Teacher Education deepens this commitment by recruiting, preparing, and supporting educators who are strongly equipped to make sure that all students succeed, regardless of circumstance.
Credential Program Pathways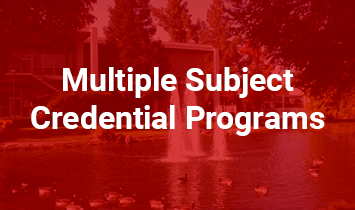 MSCP:
Elementary teachers have a unique calling. They need to do more than educate students — they must motivate and captivate...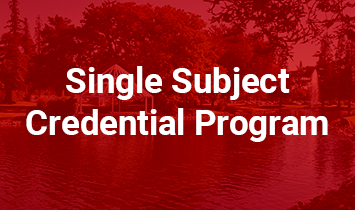 SSCP:
In our program, we will provide you with the support you need to impact a generation of students...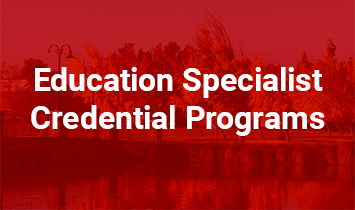 ESCP:
The field of Special Education is a growing field that needs teacher candidates who are committed to lifelong learning in both their students and themselves...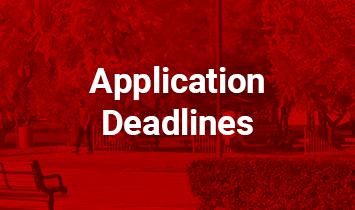 Spring 2023  
​August 22nd - Sept. 30th, 2022
 
Announcements & Resources:
Helpful Information
Contact Us
Dr. Kimy Liu, Department Chair
 Phone: (209) 667-3600
kliu2@csustan.edu
Office Hours:
By Appointment Only: M-TH 12-1:00 pm
Book an appointment - Dept. Chair 
Heather Sanchez, Admin Support Coord II
Phone: (209) 667-3367
hreyes@csustan.edu
 
Elizabeth Cook, Admin Support Assistant II
Phone: (209) 667-3744
ecook1@csustan.edu
Book a virtual appointment with us!
Selection & Review Petition Information
To request a leave of absence or reinstatement to program, submit a course for equivalency, or request an exemption to a program requirement, please submit the fillable petition form and supporting documents via email to Liz Cook at ecook1@csustan.edu 
Selection & Review Petition Form
The petition form and supporting documents must be submitted 2 weeks in advance of the committee meeting date.
Committee Dates:
Third Thursday of Each Month
August 18th, 2022
September 15th, 2022
October 20th, 2022
November 17th, 2022
December 15th, 2022
January 19th, 2023
February 16th, 2023
March 16th, 2023
April 20th, 2023
May 18th, 2023