Welcome to the Single Subject Credential Program!
"It is a beautiful thing when a career and a passion come together." –unknown
We are so glad you are here!  We, as the SSCP Faculty, care deeply about preparing competent and caring professionals for the field of education.  While teaching has its challenges, teaching also has lifelong rewards and we are excited that you are considering a future that enables you to educate today's youth!
In our program, we will provide you with the support you need to impact a generation of students.  You will find that our program pairs research and practice to position you to be a teacher of impact from day one!  To learn more about the structure of our program and the required coursework, please access the links below for pre-admission information sessions and advising information.
We look forward to being a part of your journey!
Basic Skills Requirement: NEW Options
The California Commission on Teacher Credentialing recently announced that the Basic Skills Requirement (CBEST) and Subject Matter Competency (CSET) may now be met by Commission-approved coursework. 
(NEW) Basic Skills Requirement (BSR) Form available at Credential Services.
(NEW) Subject Matter Competency (SMC) Forms available at Credential Services
Application Guide and Instructions
Application Checklist
Application Forms
Preparation Resources for CBEST & CSET
FREE Study.com CTC Exam Prep
For questions regarding the application process, please contact Credential Services. 
Additional Information:
Program Coordinators

Dr. Jon McFarland
jmcfarland1@csustan.edu
Dr. Derek Riddle
driddle@csustan.edu
Pre-Program & Program Advising:
Dr. Jon McFarland:
Tuesdays from 2:00 pm – 4:00 pm
Zoom Link
Dr. Derek Riddle:
Thursdays 2:00 pm – 4:00 pm
By Appointment Only - Email to book
Zoom Link
Credential Program Information
Spring 2023 Application Period:
​August 22nd - Sept. 30th, 2022
Spring 2023 Interview Dates:
TBD
SP23 Progam Information
Academic Catalog - SSCP
F22 SSCP Orientation Slides
F22 BILA Orientation Slides - Coming Soon
Intern Pathway Information: 
Intern Orientation Fall 2021:
Student Teaching
Students accepted into the credential program are allowed to begin their student teaching experience during the 1st program semester. All students interested must submit a Student Teaching Application to Field Services for consideration. Please visit the SSCP Student Teaching webpage below for the application deadline, requirements, and further information. Applications may be submitted to DBH 320 or emailed to fieldservices@csustan.edu. 
SSCP Student Teaching Information
Get Connected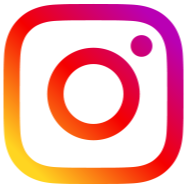 @sscpstanstate