Searching teens become Inspir(Ed.)
Inspiring students is a tough task. But for some teachers, it almost comes naturally.
If you have that spark — that extra something to ignite the pursuit of knowledge in others — you probably have interest in the Single Subject Credential Program.
After obtaining a credential, Stanislaus State' Teacher Education graduates are qualified to teach grades 6-12 in a specified content area.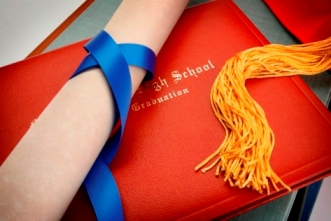 The program's core courses address foundational aspects of teaching, such as educational philosophy, learning psychology, and curriculum theory as well as more practical dimensions of teaching such as student assessment, classroom management, and instructional planning.
Many regional institutions offer Single Subject Credentials, but aspiring junior high and high school teachers are hard-pressed to find programs that offer the affordability, timeliness, convenience, and depth of preparation that Stanislaus State' Single Subject Credential offers.
CREDENTIAL PROGRAM INFORMATION
Spring 2020 Application Period:
August 22 - September 30, 2019
Interview Date:
 Mandatory Program Orientation:
  Friday, December 6, 2019 | 4-6pm DBH 166
Application
Application to the Single Subject Credential Program will be in the 4th quadrant of the Graudate School application. Apply HERE 
---
Contact Credential Services for further information on the requirements for the Single Subject Credential Program and how to apply.
Email: credentials@csustan.edu
Phone: (209) 667-3435
Location: DBH 303 (Demergasso-Bava Hall, 3rd Floor)