Welcome to Field Services!
You have reached a very exciting part of the program! Clinical practice fieldwork applies to all credential candidates regardless of pathway. This experience grants an opportunity for credential candidates to apply all that was learned in coursework and utilize current teaching-learning research to create well-functioning classroom environments, where children in TK-12 grade classrooms interact and learn the state-adopted academic standards. Clinical practice is set up in such a way that credential candidates (employed and non-employed) learn from experienced educators, are evaluated against the TPEs, and receive the support and guidance they need to become effective educators.
To facilitate a successful clinical practice experience, the Office of Field Services provides support to all Student Teachers/Teacher Candidates (ST), Cooperating Teachers (CT), and University Supervisors (US) engaged in Stanislaus State credential programs.
We are excited to assist and guide you through this journey. Please use the information and links below to learn more about our programs and fieldwork guidelines.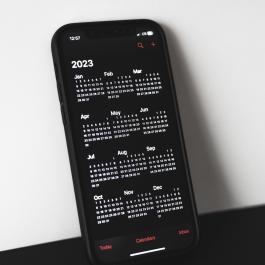 Spring 2024 Application Period Opens 8/21/23
All credential students interested in completing their clinical practice placement as a student teacher or intern are required to submit an ST-Fieldwork application and be cleared by Field Services to proceed.
Fall 2023 Consideration: January 26, 2023 - February 28, 2023
Closed
 
Spring 2024 Consideration: August 21, 2023 - September 22, 2023
Application will be available 8/21/23.
 
Fall 2024 Consideration: January 26, 2024 - February 29, 2024
Application will be available 1/26/24.
Spring 2023
MSCP: January 17, 2023 - May 26, 2023 (All Day Long)

ESCP: January 17, 2023 - May 26, 2023 (All Day Long)

SSCP: Mid to Late January (Depends on your individual orientation)
Fall 2023
MSCP: August 14, 2023 - December 15, 2023 (All Day Long)

ESCP: August 14, 2023 - December 15, 2023 (All Day Long)

SSCP: Mid to Late August (Depends on your individual orientation)
Clinical Practice Materials