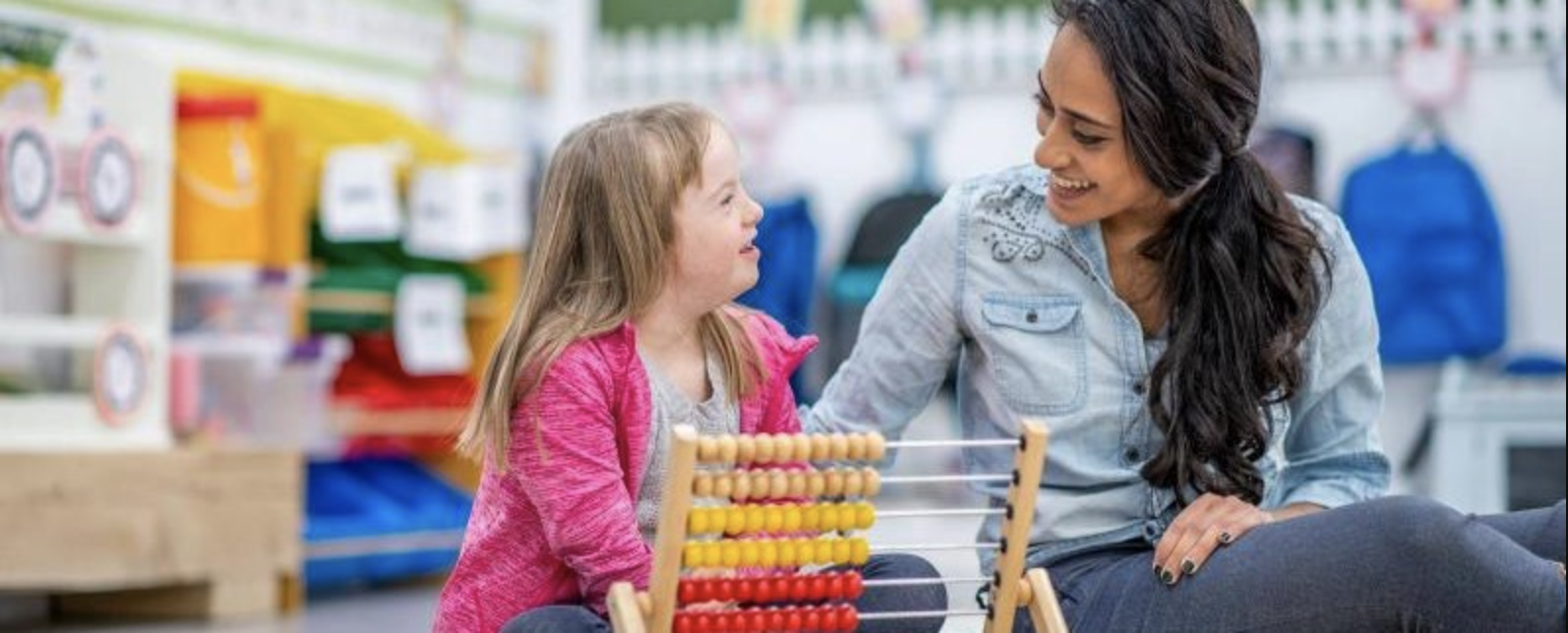 The Credential Program
Mild/Moderate and Moderate/Severe Teaching Credentials
The Education Specialist Credential Program (ESCP) is excited to support your goal of becoming a k-12 teacher. Our unique program provides a combination of in-class and in-school instruction and clinical practice that will provide future teachers with both theoretical and practical knowledge to create learning environments that celebrate diversity, foster success for all learners, and commend effort. The field of Special Education is a growing field that needs teacher candidates who are committed to lifelong learning in both their students and themselves.
The ESCP at Stanislaus State infuses curricular, instructional, and behavioral expertise so that teacher candidates are prepared to meet the needs of their k-12+ students. A wide variety of inclusive and specialized supports will be embedded into each credential course that will allow teacher candidates to enhance the lives of individuals with disabilities and their families.
Currently, California State University, Stanislaus is authorized to recommend individuals for a Preliminary Education Specialist Credential in two areas: Mild/Moderate Disabilities and Moderate/Severe Disabilities. Teacher candidates also have an option of receiving dual credentials with concurrent enrollment in both the Education Specialist (M/M or M/S) and Multiple Subject Credential Programs. Contact the program coordinator for more information.
Basic Skills Requirement:
NEW Options 
The California Commission on Teacher Credentialing recently announced that the Basic Skills Requirement (CBEST) and Subject Matter Competency (CSET) may now be met by Commission-approved coursework. 
Handbooks
Forms
Liberal Studies – Exceptional Children and Youth Concentration Form (A track)
Spring 2023 Application Period:
​August 22nd - Sept. 30th, 2022
Spring 2023 Interview Date:
TBD
Are you interested in pursuing a rewarding career as a special education teacher? Then the Stan State Warriors Teach! Residency Pathway might be for you. Engage in clinical training while completing the credential program in a year. Have your tuition fully covered as a year-long resident. Watch this video below Or the PowerPoint below!
Program Coordinator

Office Hours:
W: 1:00 to 3:00 (or by appointment)
Zoom password: ESCP
Updated: January 05, 2023