Welcome to Field Services!

You have reached a very exciting part of the program! The clinical practice experience is your opportunity to apply all that was learned in coursework and utilize current teaching-learning research. Our goal is to help you create well-functioning classroom environments where students interact and learn the state-adopted academic standards. 
To facilitate a successful fieldwork experience, the Office of Field Services provides support to all Cooperating Teachers (CT), University Supervisors (US), and Student Teachers/Teacher Candidates (ST/TC) engaged in our credential programs.
We are excited to assist and guide you through this journey. Please use the information and links below to learn more about our programs and fieldwork guidelines.
---
Important Announcement
The California Commission on Teacher Credentialing (CCTC) recently announced that the Basic Skills Requirement (BSR), which is most often met through the CBEST exam, may now be met by Commission-approved coursework. If you are interested in having your courses reviewed by a Credential Analyst for this option you MUST submit a Basic Skills Requirement (BSR) Form to credentials@csustan.edu for review. They will confirm if you met this requirement through coursework or not.
**The BSR Form only applies to students who have not fully completed and passed the Basic Skills Requirement. Any student that has already completed this requirement through the CBEST exam or other option should not send in a BSR Form.**
At this time, using a combination of CSET exam scores and coursework is NOT an option for fulfilling SMC. This option may be available in the future pending CTC approval. As of now, all programs will require full SMC completion through one of the following options: ESM Waivers/Subject Matter Prep. Programs; pass all CSETs in content area; or have an authorized bachelor's degree that matches content area. 
If interested in having your academic major reviewed by a Credential Analyst you MUST submit this Subject Matter Competency (SMC) Form to credentials@csustan.edu for review.
---
Application Period
​​Spring 2022 Application Period: Closed - Deadline was October 8, 2021
Fall 2022 Application Period: TBD
 
Student Teaching Dates
Spring 2022

MSCP: January 18, 2022 - May 27, 2022 (All Day Long)
ESCP: January 18, 2022 - May 27, 2022 (All Day Long)
SSCP: Mid to Late January (Depends on your individual orientation)

Fall 2021

MSCP: August 16, 2021 - December 17, 2021 (All Day Long)
ESCP: August 16, 2021 - December 17, 2021 (All Day Long)
SSCP: Mid to Late August (Depends on your individual orientation)
 
---
Contact Us
fieldservices@csustan.edu
209-667-3045
MSCP Student Teaching Coordinator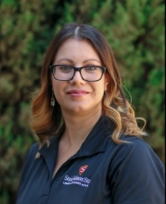 Julie G Magana
jmagana14@csustan.edu
209-667-3230
DBH 318
 
Administrative Support Assistant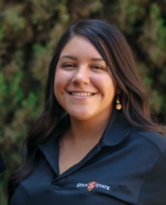 Andrea Delgado
adelgado7@csustan.edu
209-667-3045
​DBH 320