The Human Resources department, part of the Division of Human Resources, Equal Opportunity, and Compliance, is responsible for several functional areas, including employment, benefits, payroll, human resources information/records management, compensation, policies, training, and labor relations. The department's goal is to support the faculty, staff, and student employees to achieve the mission of California State University, Stanislaus.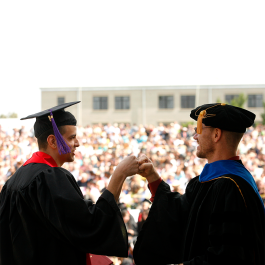 Join the Warrior Family
Explore Exciting Opportunities: Find our latest job openings, learn about equal opportunity practices, and get answers to common applicant questions in our Career Opportunities section.
Explore HR
Details on eligibility, benefit providers, voluntary benefits, retirement plans, wellness, perks, fee waivers, open enrollment, CalPERS verification, and leave programs.
View Employee Benefits Information
Payroll information encompassing deadlines, paycheck distribution dates, forms, direct deposit and FAQs relevant to payroll matters.
View Payroll Information
Guides for CHRS Recruiting, student employment guidelines and forms for current employee transactions, non-faculty special consultants and volunteers.
Hiring & Employment Resources
Student Employee Resources
Updated: December 05, 2023