Living with Us
Living in the residence halls is more than a college rite of passage; it's an experience of a lifetime. Propel your University experience by joining a community of students where your neighbors become study partners and your study partners become lifelong friends.
---
EXPERIENCE LIVING ON CAMPUS #STANSTATERESLIFE
---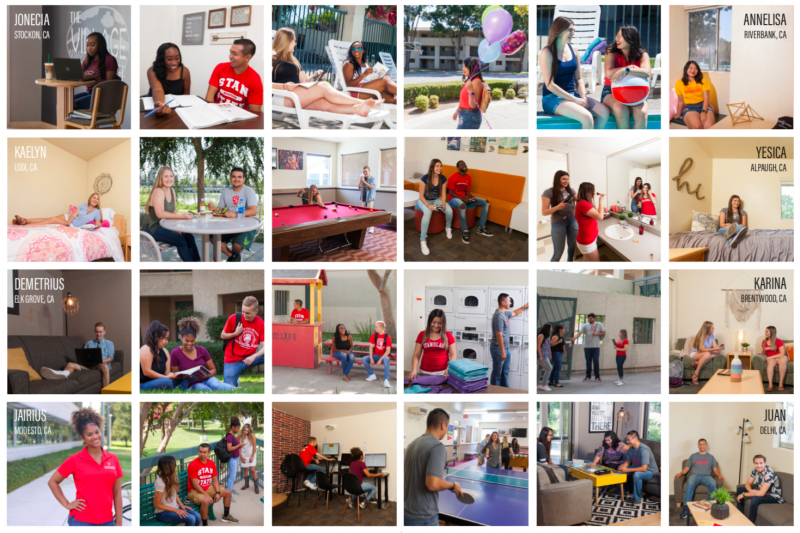 ---
Your Home. Just Minutes to Class.
A Student Union (2 minutes)
B Bizzini Hall (2 minutes)
C Health Center (2 minutes)
D Fitzpatrick Area (2 minutes)
E Main Dining (3 minutes)
F Bookstore (3 minutes)
G Library (3.5 minutes)
H Science Building (3.5 minutes)
I Mary Stuart Rogers Building (4 minutes)
J Naraghi Hall (4 minutes)
K Student Recreation Complex (5 minutes)
L Music Building (7 minutes) 
M Art Building (8 minutes)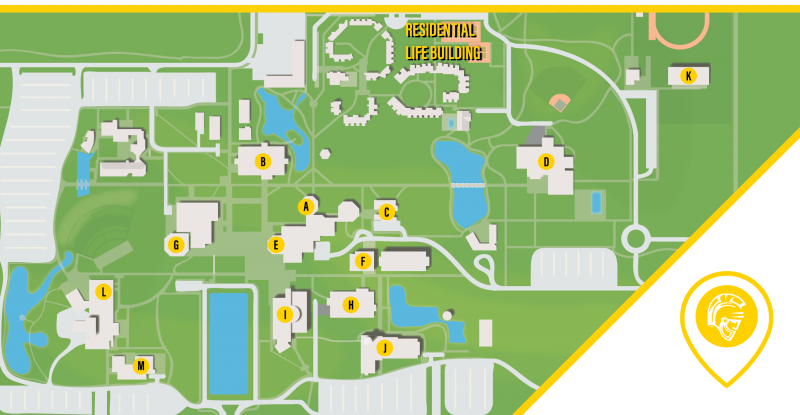 Explore the World Around You.
Free Weekend Trips
Art and food festivals in San Francisco
Great America in Santa Clara
Winemaking in Napa Valley
Six Flags Discovery Kingdom in Vallejo
Cirque du Soleil in San Jose
Half Dome in Yosemite National Park
State Capital in Sacramento
Enjoy Local Conveniences
Free public transportation in Turlock
Four grocery stores within 2 miles
CVS and Rite Aid across the street
Ten minute bike ride to Target
Shop and dine in downtown Turlock
Entertainment at Turlock Cinema
Cultural food options in town