Move-In Day
It's almost time to move into the Village at Stan State!
New Stan State students (first year, international, and transfers) are invited to move in early beginning Wednesday, August 16, 2023. There will be special programming and additional support opportunities specifically designed to help new students navigate Stan State and access campus resources.
The first date of the Housing contract and official Move-In Day is Friday, August 18, 2023.
Please make sure to review the following instructions (and regularly check your Stan State email!) so that you are prepared for your move. And don't forget to check out our virtual Move-In Guide on Issuu!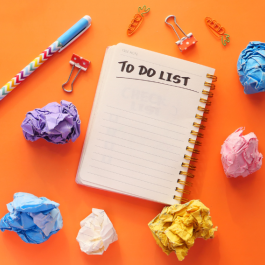 Before You Arrive
All incoming residents must complete the following prior to moving in:
*Fall Move-In Only. In order to safely monitor the amount of traffic around our community, residents must schedule a move-in timeslot. Each timeslot is 2 hours and offers enough time to check in and unload items in the unloading zones.
**New Stan State students only. It is recommended that you do this at New Student Orientation during the assigned time so that you have your card leading up to the start of classes.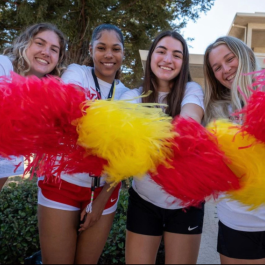 When You Arrive
Our helpful check-in stations will guide you along the way, from receiving your keys to assistance unloading your items and finding your room. 
Mid-semester and spring move-ins should proceed directly to the Housing Office to check in. There, you will receive your key, a welcome bag, and information about the community. 
Parking is free on Move-In Day! Wheelbarrows and dollies are available to check out for free through the Housing Office Front Desk with a photo ID.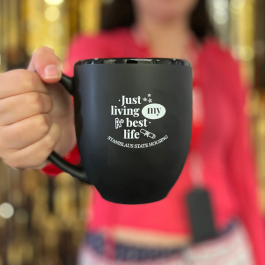 Welcome!
Don't miss all of the great opportunities to meet your neighbors, bond with your roommates, and learn more about campus resources.
Login to the Housing & Residential Life group on Warrior Life and download the Campus Groups app for a full listing of events.
Your RA and PAC will swing by to say hello and invite you to your community meeting!
Have last-minute questions about your class schedule? Stop by the Academic Hub to meet with a member of our Residential Education team.
If you're feeling overwhelmed (which is COMPLETELY normal!), let us help. Visit the Housing Office to chat with a staff member.
Frequently Asked Questions
Don't see your question below? Contact the Housing Office at housing@csustan.edu or 209-667-3675 for assistance.
Parking is free on the weekends and on Move-In Day.
Residents living in units -00 to -30 should:
Unload in Village 1 Circle
Park in Parking Lot 6
Residents living in units -31 and above should:
Unload near Village 3 Tennis Courts
Park in Parking Lot 7
Early or late check-ins outside of Move-In Day should have their campus parking pass displayed or purchase a daily pass from any of the campus ticket kiosks.
If you need to check in earlier than the scheduled Move-In Day, early check-in may be available for a daily rate of $40 per night.
Early check-in is subject to availability and restrictions apply. To request early check-in, residents must complete the Early Check-In Request Form on the Forms & Policies page of our website well in advance of their requested check-in date. Please note that early check-in may not be available if your room is still being prepared by our maintenance or custodial team, and not all check-in requests will be approved.
Friends and family members are welcome to attend Move-In Day. We encourage residents to limit their number of guests to two people, however we understand that is not always possible.
Meal Plans are active starting on Move-In Day. Visit the Dine on Campus website for a full listing of dining venues and their hours of operation, and don't forget to download the Boost Mobile Ordering app to order your meals (or Starbucks!) in advance.
Residents have 10 days following move-in to make changes to their meal plan selection via the Housing Portal. Meal plans cannot be changed after this deadline has passed.
To view your room assignment, login to your housing application and view the Application Status page. There, you will find your room placement as well as a list of your roommates and the option to message them. We recommend contacting them in advance to discuss common area items and who plans to bring what for the unit (so you don't accidentally end up with three vacuums!).
Please note that room assignments and roommates may change based on cancellations, room change requests, and other miscellaneous factors. 
Check out our virtual Move-In Guide for a full list of what to bring and what should stay behind.
Remember, your room is fully furnished but you do need to bring the essentials such as bedding and pillows (size Twin XL), towels and linens, and decorations. We also recommend chatting with roommates ahead of time about dishes, silverware, cleaning supplies, and common area items (such as living room televisions, coffeemaker, décor, etc).
All suites are equipped with a microwave and mini-fridge. Per the Housing License Agreement, hot plates, electric frying pans, electric grills, portable stoves, toaster ovens or other similar appliances are not permitted in the suites. Residents can bring an additional mini-fridge for their bedroom, limit one per bedroom.  
Yes, for Fall Move-In Day volunteers will be available to help unload your belongings and even possibly carry things to your unit! We will also have wheelbarrows and dollies available to check out for free.
For Spring Move-In Day, unfortunately we do not have volunteers available. However, you can still check out a wheelbarrow or dolly for free from the Housing Office Front Desk.
Selecting a timeslot and checking in during that window is a crucial part of the Move-In Day process. If you cannot check in outside of the provided times, you must report to the Housing Office during business hours to check in and receive your keys.
If you arrive after hours, please call the 24/7 line at 209-667-3675.