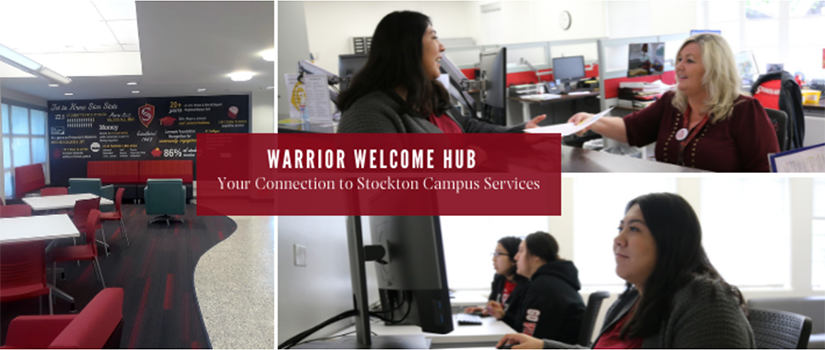 Warrior Welcome Hub
stockton@csustan.edu | (209) 513-9400 | Please call for the most current hours of operation.
The Warrior Welcome Hub at Stanislaus State Stockton Campus offers a centralized location that connects students to services and resources such as cashiering, academic advising, admissions & campus tours, financial aid, career services, evaluations, general information, forms, lost & found, and more.
Lactation Room Access
Information Help Desk
Student Pick up & Drop Off
Fax & Intercampus Mail to Turlock Campus
Dropbox Instructions
After hours, please use the green Library book return dropbox for Library Books, Transcripts, Financial Aid, Enrollment Services paperwork, etc. The box will be checked regularly and paperwork sent to the appropriate department.
For University Bookstore items, please follow the Bookstore rental book return instructions. DO NOT drop off Bookstore items in the dropbox.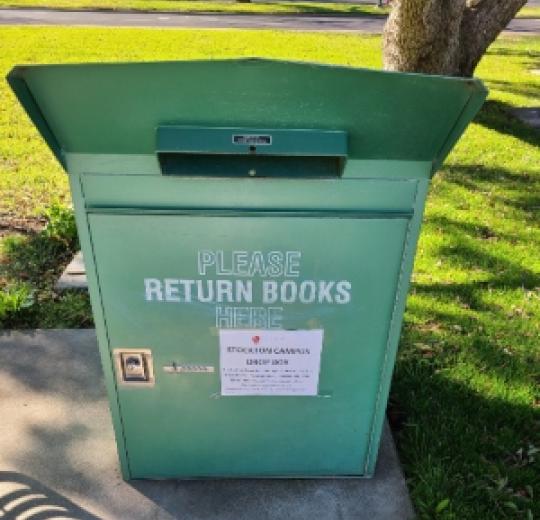 Student Resources
Find department hours of operation and contact information at the Stockton Campus.