Stanislaus State is one University with two campus locations to serve you.
We encourage you to join our mailing list by submitting the Future Student Information Request Form to stay informed about future events and workshops.
---
Events & Information Sessions
Visit the Admissions Events webpage for upcoming workshops and events.
Fall Open House
Our annual fall open house allows future students and their families to explore the Stockton Campus. Explore workshops, connect with faculty, speak with representatives from financial aid, admissions, disability resource services, and more.
Check back for fall date and details.
Stockton Warrior Welcome
Each spring, we invite admitted transfer students to explore the Stockton Campus, learn about the next steps for transfer, tour the Stockton Campus and connect with the Warrior community.
Information Sessions
Many departments host information sessions which are an opportunity to get an overview of the academic program, learn about admission requirements specific to the program, and other topics. Visit the program's information session website to view upcoming dates, register, or connect with a program director.
Bachelor Programs
Masters & Credential Programs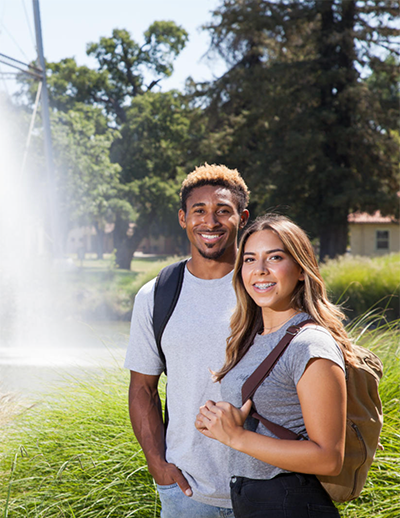 Campus Tours
For more information about the Stockton Campus, contact the Warrior Welcome Hub call (209) 513-9400 or send an email to stockton@csustan.edu. 
If you are seeking information about events and tours for the Turlock Campus, contact Admissions & Outreach Services.
Majors & Programs
Stockton Campus offers upper-division courses that earn full academic credit, leading to selected baccalaureate and master's degrees and credentials. WASC accreditation and national accolades continue to enhance the credibility of the Stockton Campus and build hope and excitement for future expansion.
A team of staff and peer mentors are available to assist transfer students with successfully transitioning to the University and graduation. Get transfer admissions help, and connect with transfer peer mentors and academic advisors.
The Stockton Campus offers stateside and self-support programs for upper-division transfer students wanting to complete select baccalaureate programs. The Stockton Campus accepts applications for Fall and Spring Admissions.
For information about Stanislaus State Transfer Admissions Eligibility, contact Admissions & Outreach Services.
Students interested in the self-support programs offered through Extended Education must contact the program director for information on admissions requirements, the application process, and important dates and deadlines.
Credit & Roadmaps
Warriors on the Way
Are you a San Joaquin Delta College student? Complete your bachelor's degree close to home! Schedule an appointment with our Stockton WOW Admissions Counselor to learn more.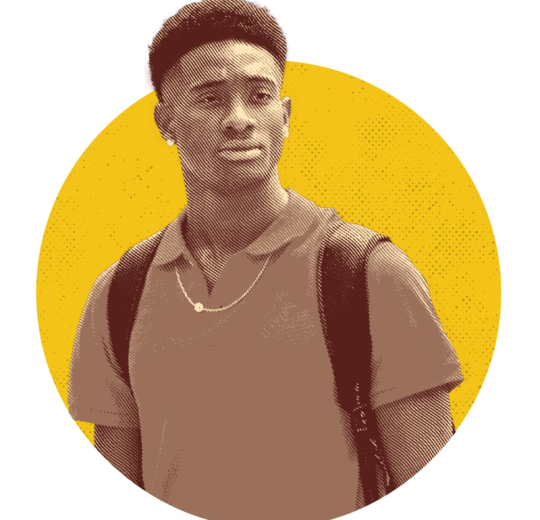 Admitted Students
New Students
Admitted students must follow the steps to enrollment and meet all important Admissions dates and deadlines. In addition, New Student Orientation (NSO) is a mandatory requirement for all incoming transfers. The Stockton Campus NSO is specifically for Transfer students planning to complete their degree at Stanislaus State's Stockton Campus. At NSO, students will meet with faculty and staff who will assist with academic advising and course registration.
College of Business Administration Transfer Advising
Returning Students
Returning students who were formerly enrolled at Stanislaus State and previously attended New Student Orientation are not required to attend transfer orientation. However, returning students shall schedule an advising appointment with their academic program or connect with their Student Success advisor or peer mentor for assistance once admitted.
Contact nso@csustan.edu or (209) 664-6757 for more information.
Transfer Warriors
Transfer Warriors are a team of Student Success staff, Transfer Peer Mentors, and the College Possible Success Coaches aiming to deliver holistic support to transfer students at Stanislaus State.
Meet the Transfer Warriors, or contact the Transfer Team for more information at transfers@csustan.edu.