Mission Statement
Professional Development creates, promotes and fosters individual and organizational effectiveness by developing and offering an array of innovative and diverse programs in support of Stanislaus State's commitment to employee development, partnerships, and organizational enrichment.
Virtual Resources
These resources cover a range of remote-working topics, including being an effective virtual team member or manager, navigating zoom and setting healthy boundaries and habits. 
CSU System-Wide Resources
CSU Learn
CSU Learn offers all of your required compliance trainings and more than 75,000 online lessons, videos, e-books, and classes. All employees will use CSU Learn for their required compliance trainings and to register for other training and workshops.  
Learning Bundles
Learning bundles are a selection of courses, articles, and webcasts built-in CSU Learn on specific topics. 
Courses on business writing, taking effective and professional notes, using the calendar tools in Gmail, and Excel and Word. 
Learn more in the areas of interpersonal communication, developing a growth and adaptive mind-set, self-discovery and time management.
Learn about effectively communicating with customers, improving conversations, service excellence and addressing the needs of customers in an effective manner to succeed.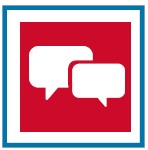 Communication best practices, tips and ideas to become an active listener, non-verbal impact, effective team communication, and tips to build up your writing skills.
Learn techniques for managing stress, practicing mindful meditation and be reminded of practical habits that contribute to your well-being.
Learn more in the areas of customer service, technical skills, and power skills. 
Learn best practices and tips for successful performance evaluations including why they are important, what to include and how to make them a success.
LinkedIn Learning
LinkedIn Learning is an online educational platform that helps you discover and develop business, technology-related, and creative skills through expert-led course videos.
With more than 5,000 courses and personalized recommendations, you can discover, complete, and track courses related to your field and interests. You can also choose to add these courses and related skills to your LinkedIn profile once you've completed them.
CSU's Got Talent
CSU Learning & Development presents this series of live webcasts featuring innovative & essential training for your professional and personal success.
Next Webcast:
The Surprising Science of Meetings: How You Can Lead Your Team to Peak Performance
Presented by Steven Rogelberg, Ph.D., Chancellor's Professor at University of North Carolina, Charlotte, and Author
Date: July 30, 2020 10:00am-11:00am
Future Webcasts
September 30 - Indistractable: How to Control Your Attention and Choose Life 
October 20 - How to Be Happy at Work: The Power of Purpose, Hope, and Friendships 
November 18 - The 4 Types of Narcissism You Need to Know
Talent Management Toolkits
Whether you're supervising a new team, hiring new staff, or managing a fast-changing workplace the right tools can make all the difference!  
These Talent Management Toolkits contain useful templates, courses, books, industry articles and CSU-specific resources available to you. Toolkits available are on Change Management, Performance Management, Principles of Supervision, Recruitment, and Workforce Planning.
Campus Resources
Career Based Certificate Programs
Stanislaus State offers online open enrollment programs designed to provide the skills necessary to acquire professional level positions for many in-demand occupations.

Our programs are designed by a team of professionals from each respective field, providing you with effective web-based learning programs.