New Course Sequence for the Honors Capstone Project
To complete your Honors Capstone Project, in which you have the chance to draft a research project or produce a scholarly or creative work in your field of interest, you'll want to make sure you plan ahead for the classes you need. We only offer each class once each year in the semesters shown.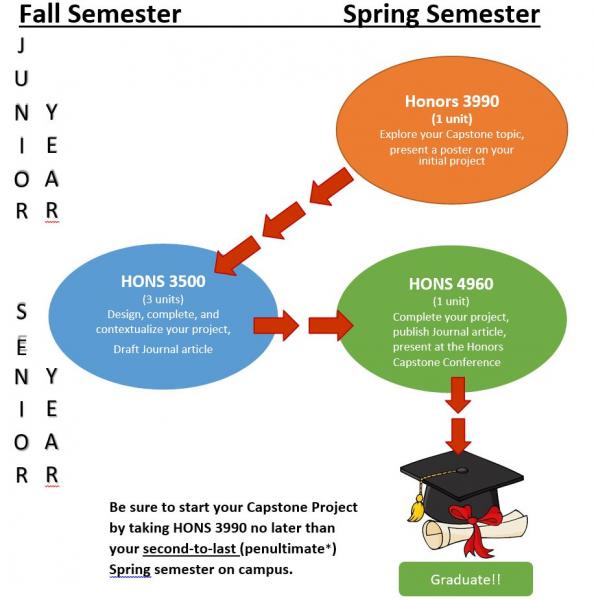 Be sure to start your Capstone Project by taking HONS 3990 no later than your second-to-last (penultimate*) Spring semester on campus.
Fall 2020 Advising Information