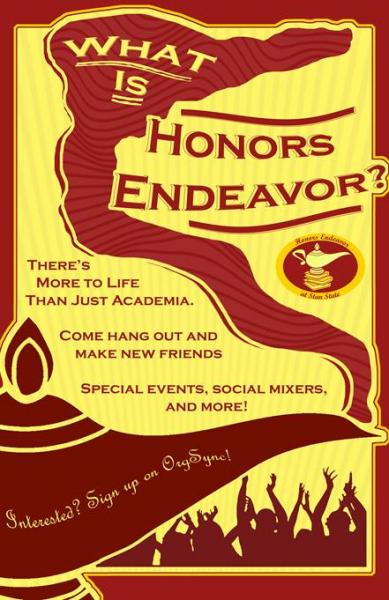 There's more to life than just academia! 
Honors Endeavor is an organization that is built on learning, enrichment, and building lasting relationships while supporting the Honors Program. Any student is welcome to join!
New Officer Elections Coming Soon!
How to Join
Go to WarriorHub
Login
Search Endeavor
Click Join!
Officers                               
Obed Meraz, President omeraz@csustan.edu
Secretary/Treasurer: Gillian Johnson, gjohnson5@csustan.edu
Student Event Coordinator:  Georgina Orozco, gorozco2@csustan.edu
Faculty/Staff Advisor:  Becky Temple  btemple@csustan.edu
Projects
The Art Mural Committee has received approval for the IC patio mural and is working diligently on fundraising hoping to complete the project by Spring 2020. Our future mural will be similar to this imposed picture on the patio.