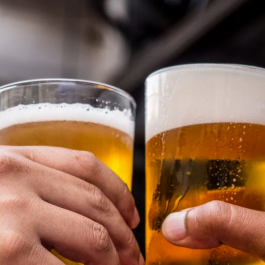 Alcohol Enforcement
Stanislaus State, along with the rest of the nation's colleges and universities, is very concerned, about the irresponsible and potentially dangerous use of alcohol by its students, particularly those under 21 years of age. We know that irresponsible and/or illegal use of alcohol often creates academic, social, physical, emotional, and legal problems for our students that prevent them from being successful at the university and beyond. As an institution, we are committed to working with community partners to prevent these problems and to keep our students, and the community, safe.
Prevention Efforts
SMART
Students Managing Alcohol Responsibly Together is an annual event sponsored by the UPD and Housing to raise awareness of alcohol-related problems and prevention efforts at Stanislaus State.
MIP = Minors in Possession
UPD Officers proactively monitor the on-campus alcohol possession and consumption of persons under the age of 21.
DUI = Driving Under the Influence of Alcohol or Drugs
UPD Officers proactively enforce all California Vehicle code laws pertaining to driving under the influence of alcohol and drugs.
Updated: December 06, 2022