Driving for University Business
The Defensive Driver and Small Vehicle Safety Programs establish rules and regulations on driving privileges for University Employees using state vehicles (including carts, tractors, etc.), their personal vehicle, or a rental vehicle for University business purposes.
Only University employees, enrolled students, and official volunteers age 18 and over (age 21 and over for rental vehicles) with the following criteria may drive for University business:     
Valid Driver's License
Good driving record
Insurance
Completed Defensive Driver Training and/or Small Vehicle Safety Training
Completed STD261 Form on file with Department
Defensive Driver Training
The purpose of this program is to utilize safe driving strategies to enable motorists to address identified hazards in a predictable manner. These strategies help employees or volunteers learn to improve their driving skills in order to reduce their driving risks by anticipating situations and making safe well-informed decisions.  
Small Vehicle Safety Training
The purpose of the Small Vehicle Safety Program is to help prevent vehicle-related accidents, injuries, and property damage. The majority of accidents involving small vehicles are the fault of the operator.  In some instances, the operator had not been properly trained.  More often, the accidents result from careless acts.  The potential of an accident is increased due to a high center of gravity and low vehicle weight. 
Contact Information:
April Dunham-Filson
​Health & Safety Specialist
PH: (209) 667-3689
Email: adunhamfilson@csustan.edu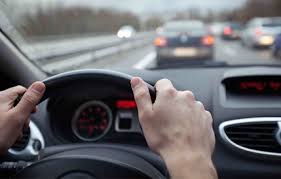 Resources: