Lab Safety
Integrated software tools to improve lab safety:
Assessment: This tool allows principal investigators to identify hazards related to their research and share this and other critical safety information about these hazards with the members of their lab.
Chemicals: A chemical inventory management tool that uses a barcoding system to quickly add chemicals to an inventory. It includes a library of chemicals that are referenced to populate chemical details, like hazards and first aid information. Chemicals is available in a phone app as well as for tablet or desktop.
Inspect: A flexible, customizable tool that manages the scheduling, completion and long-term tracking of safety inspections. It is available for phones, tablets and desktops.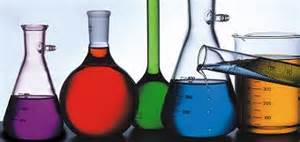 Chemical Hygiene Plan
The Chemical Hygiene Plan includes information on methods of safe handling and storage of reactive and toxic substances, as well as personal protection.  Available toxicological information includes permissible exposure limits to certain chemicals, as well as effects of overexposure to various target organs.
RSS Reference Guides