Hazardous Materials Management Program
Stanislaus State's Hazardous Materials Management Program provides that employees are trained in the safe handling and storage practices of hazardous chemicals; adequate safety equipment is provided in the workplace and properly maintained; employees are required to use personal protective equipment and clothing when handling chemicals; hazardous materials are properly labeled and stored; safe emergency response procedures have been established; ventilation equipment is properly used and maintained; and hazardous waste are managed in a safe and efficient manner.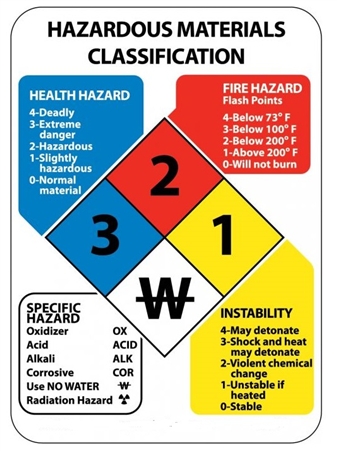 What is Hazardous Waste?
Hazardous waste is any product characterized or labeled as toxic, reactive, corrosive, flammable, combustible that is unwanted, discarded or no longer useful. This waste may be harmful to human health and/or the environment.
Hazardous Waste Pickup
The health and safety of our campus community and the environment is threatened when hazardous waste is stored or disposed of improperly. For this reason, Safety & Risk Management offers a program that makes it possible to legally dispose of unwanted workplace chemicals that cannot be otherwise disposed of in the regular trash.
Safety & Risk Management schedules a hazardous waste pick-up each quarter. Departments that may have hazardous waste should review the list of acceptable and unacceptable items for pick-up.
Acceptable Items: · Paints, paint thinners, aerosol cans · Furniture/metal polishes and cleaners · Solvents (gas, chloroform, acetone, etc.) · Fluorescent light tubes and bulbs · Lubricant, motor oil, and oil contaminated articles · Pesticides, insecticides, and herbicides · Asbestos containing materials · Used respirator cartridges · Batteries and Mercury Thermometers
Unacceptable Items: · Household hazardous wastes · Explosives and ammunition · Unlabeled or unmarked items · E-WASTE: keyboards, monitors, etc. (E-Cycle information)
Resources:
Chemical Spills
Handling Chemicals
Hazardous Materials Management Program (HMMP)

Hazardous Waste Collection Form

Miscellaneous Waste

Electronic Waste (E-Waste)
Ink Cartridge Recycling

Personal Protective Equipment
Universal Waste

Battery Recycling
Light Bulbs
Mercury devices