Zoom Desktop Client
This page contains step-by-step instructions for downloading and configuring the Zoom desktop client software.
Before downloading Zoom Client, search your computer to see if it is already there. Open Seach and type in Zoom. If it is there, Start up Zoom. Skip down to Sign In to Zoom.
Part 1 - How to Download Zoom Client

Part 2 - How to Sign In to Zoom
By default, you must sign in to Zoom in order to join meetings. You must sign in to schedule and host meetings.
Watch: 30 seconds to sign-in!
Note: this video has no sound.
Step-By-Step Instructions
1. Launch the Zoom client and click "Sign In"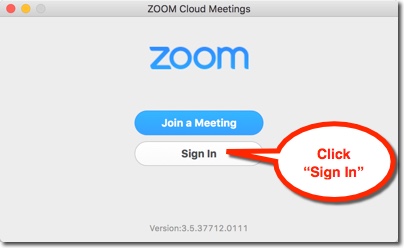 2. Click the "Login with SSO" button (Single-Sign-On)
Note: Do not fill out the email and password fields on this screen!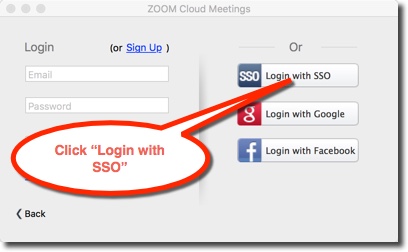 3. Enter the SSO URL
Enter "csustan" if prompted, to complete the given URL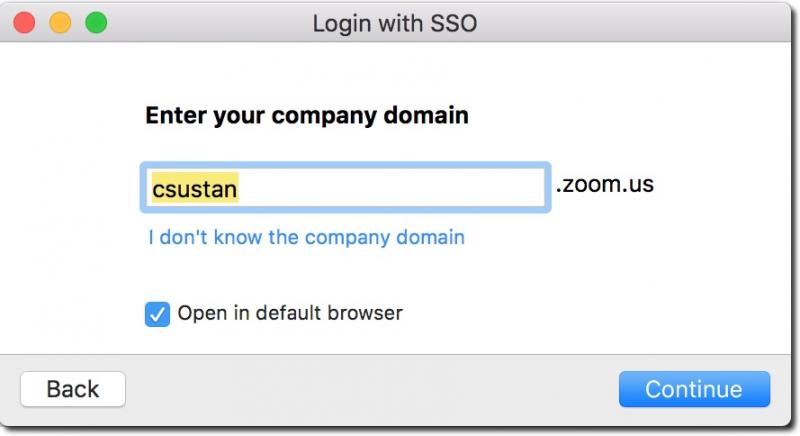 Note: This only needs to be done the first time you login to Zoom.
Click "Continue" after you enter the SSO URL.
4. Enter your Warrior username and password
Zoom will transport you to the Stan State sign-in page. Enter your regular university username and password there.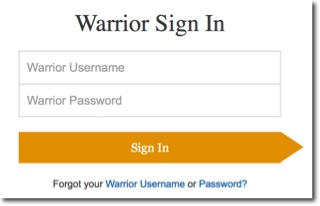 5. Return to the Zoom client
Note: Click the "Schedule" icon if you want to schedule a meeting in the future and invite attendees.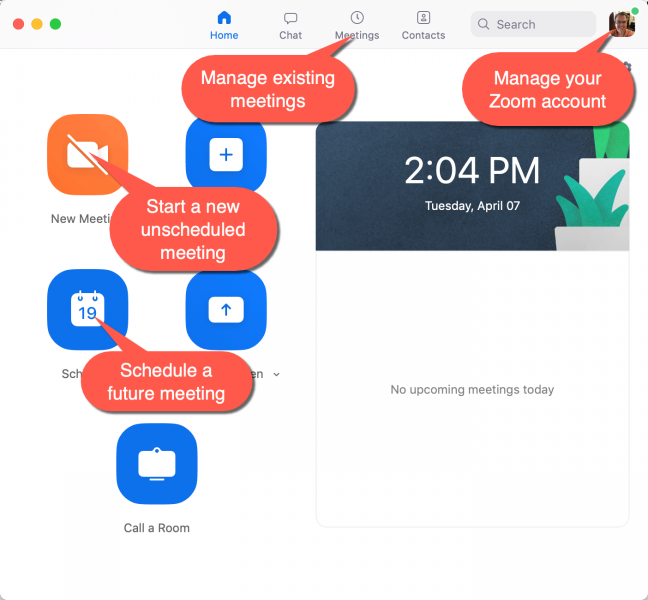 6. Add a picture and configure other user profile settings