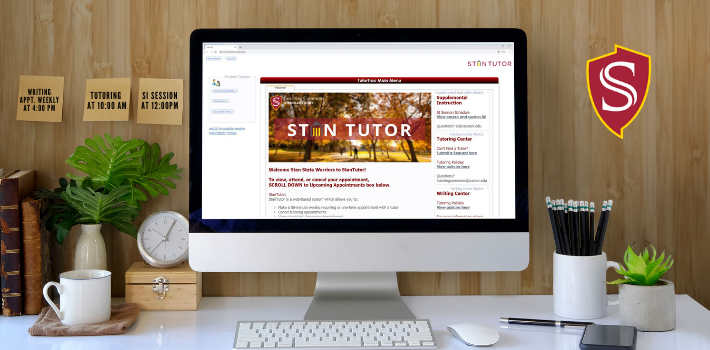 Learning Support
User Guides
General information
Stan Tutor can be accessed at stantutor.csustan.edu or your student portal
Use Google Chrome or Mozilla Firefox (avoid Internet Explorer or Mac Safari)
Students can make appointments remotely from anywhere at any time as long as they have access to the Internet
Attending an Online Appointment or SI Session
Log into your StanTutor account using your Stan State credentials
View your scheduled appointment dashboard
15-minutes before the start time of your appointment the "enter this online session" icon appears
Click the icon to join via Zoom and be marked present for your session
Canceling an Appointment
Login to StanTutor account using your Stan State credentials
Find a list of your Upcoming Appointments on your Main Menu
Click the x behind the appointment you would like to cancel
Type a reason for canceling your appointment
An email to confirm your cancellation will be sent to you and your tutor
Cancel your tutoring appointment ANYTIME before the START time of your appointment. A student is only allowed two cancellations a semester. On the third cancellation, a student will be prevented from booking another appointment. If this was in a recurring series, the remaining appointments will be removed.
Book a Tutoring Appointment Quick Guide
How to Book a Tutoring Appointment Quick Guide
Click here to get to StanTutor
Log in with your Warrior username and password (the credentials you use to access myStanState)
Go to the Schedule an Appointment dashboard toggle
Select the course and service you need tutoring
Choose from the available appointments
In the Schedule an Appointment window, select one-time or weekly recurring

If available, select online or in-person

Confirm appointment
A confirmation email and text message will be sent to your Stan State email account and cell phone
Do You Have Questions?
Contact us at Stan State Learning Commons
Phone: 209-667-3642 or 209-667-3465
Email: learningcommons@csustan.edu