Do you want to learn how to increase mindfulness? Turn self-criticism into self-compassion? This workshop highlights the three elements of self-compassion and how to incorporate daily practices in your life to increase well-being. Join us this semester:
February 21, 1:00pm – 1:30pm in the Student Services Annex, room 2.1 (next to CAPS & the Sustainable Ag. Garden)

March 14, 11am-11:30am Join via Zoom

April 18, 2pm-2:30pm in the

Student Services Annex, room 2.1 (next to CAPS & the Sustainable Ag. Garden)
If you are interested in hosting a Mindful Self-Compassion workshop in your classroom or at any campus meeting, please contact Megan Rowe at mchristianson1@csustan.edu.
PEER Project creates prevention and education-related activities aimed to increase awareness, promote wellness and acceptance, and empower students to build resilience.
PEER Project is sustained through Stanislaus State's Student Health Center. Program coordination is facilitated through a joint partnership between the Health Education & Promotion Office and The Master of Social Work (MSW) Department. Internship oversight is co-directed by MSW Faculty Jenell Thompson, M.Ed, LCSW, PPSC and Health Education Coordinator Megan Rowe, MPH, CHES.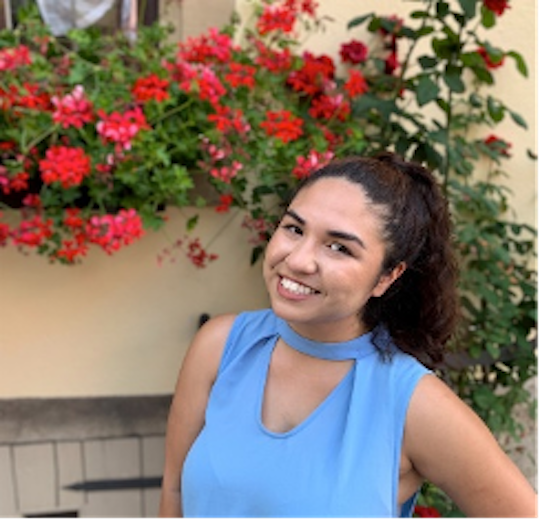 MSW Student Intern
Lea Carrasco
Lea is a second year MSW Graduate student interning at PEER Project. She received her Bachelor's degree in Psychology at California State university of Monterey Bay. She was a researcher while at CSUMB and continues to do research at Stanislaus State. She enjoys learning about self-compassion, well-being, and mental health. 
PEER Project Field Instructor
Jenell Thompson, Ed, LCSW, PPSC
For over 30 years, Jenell has worked with families in the care and development of their children in a wide variety of settings ranging from hospitals to schools. Jenell currently works at the California State University Stanislaus as a Lecturer and Coordinator for the Title IVE Child Welfare Training Project in the Graduate Department of Social Work. Jenell taught graduate social work students at California State University, East Bay since the program began for over 18 years. 
Jenell worked in child welfare for the San Mateo County Human Services Agency for 16 years, where she spent several years in emergency response and eight years in staff development, where she focused on training interns, line staff, supervisors and community partners. The last five years in management responsible for the CSEC program, CWS data, County Self Assessments, County Child Abuse & Prevention, CWS Contracts and hiring.
Since 2000, Jenell has worked with the Center for Community Futures training Head Start staff in the use of the National Head Start Relationship Based Competencies. Jenell also worked for a college support program for first-generation high school students, offering clinical support to the students and their families as Director of Student Life & Wellness. During this time, also working with adults to provide counseling through Santa Clara County Behavioral Health.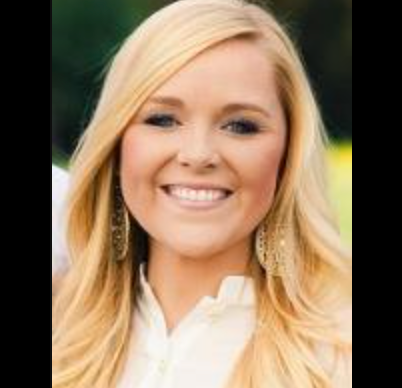 PEER Project Task Supervisor
Megan Rowe, MPH, CHES
Megan serves as the Health Education Coordinator in the Health Education & Promotion Office. She works collaboratively with campus and community partners to create wellness initiatives and educational workshops – all in an effort to improve the overall health and well-bring of the campus community. Megan received her Bachelor's Degree in Health Science and her Master of Public Heath Degree, both from Fresno State. She is also a Certified Health Education Specialist.
College students are often spread thin by managing multiple commitments - going to school, often working one or two jobs, balancing home-life responsibilities, etc. This can cause emotional and physical burnout which can have a negative impact not only on their wellbeing, but also their academic endeavors.
Research has shown that self-compassion greatly enhances emotional wellbeing. It boosts emotional regulation skills and happiness, reduces anxiety and depression, and can even help maintain healthy lifestyle habits such as diet and exercise. Being both mindful and compassionate leads to greater ease and well-being in our daily lives.
Western culture places great emphasis on being kind to our friends, family and neighbors who are struggling, but not so when it comes to ourselves. Mindful self-compassion combats that by focusing on three elements:
Self-kindness: When we make a mistake or fail in some way, we are more likely to beat ourselves up than put a supportive arm around our own shoulder, much like we would a friend who was experiencing the same mistake or failure. Self-kindness counters this tendency so that we are as caring towards ourselves as we are toward others.
Common humanity: A sense of interconnectedness is central to self-compassion. It's recognizing that all humans are flawed works-in-progress, and that everyone fails, makes mistakes and experiences hardships. While this may seem obvious, it's easy to forget.
Mindfulness: This involves being aware of the moment-to-moment experience in a clear and balanced manner.
Updated: February 09, 2023