Visit University Events Calendar to view full list of events.
---

Black History Month - 2020
Black History Month Display
Tuesday-Wednesday, February 4-5, 2020
10 a.m. – 1 p.m., Quad
Stop by the Quad and learn about black figures who made an impact throughout history.
Black History Month Jeopardy
Wednesday, February 12, 2020
12 – 1 p.m., Diversity Center, LX 7
Stop by for a chance to win fun Warrior prizes after a round of Jeopardy! Free appetizers will be provided. Must RSVP by Monday, February 10.
Black Art Inspired Paint & Sip
Tuesday, February 18, 2020
​6 – 8 p.m., Diversity Center, LX 7

Create your black art-inspired painting at this fun paint and sip night! Free appetizers will be provided.
Must RSVP by Sunday, February 16.
Black Excellence Alumni & Student Panel
Thursday, February 20, 2020
5:30-7:30 p.m., MSR 130
Join us for a panel discussion with some of our Warrior alumni and students! This is a panel you don't want to miss!
Black Power Matters: Angela's Story
Friday, February 21, 2020
12:30 – 1:30 p.m., Diversity Center, Multipurpose Room
A workshop on Angela's Narrative, performed by Valerie Holmes, reconstructs the experiences of one of the first kidnapped Africans brought to Colonial Jamestown in 1619.
2nd Annual Black Power Matters
Friday, February 21, 2020
5 – 8 p.m., MSR 130
The 2020 Ethnic Studies Black History Month event will feature a variety of leaders and artists who will speak about issues impacting social justice and African-Americans from 1619-2019 and to 2020, in the Central Valley and beyond.
Walking Through the Lived Experiences of African Americans - Visual Representation
Monday, February 24, 2020
11:30 a.m – 3:30 p.m., MSR 130
Masters of Social Work project participatory action project illuminate the lived experiences of African-Americans.
Stay Woke: The Black Lives Matter Movement Documentary
Monday, February 24, 2020
6 p.m., MSR 130
Masters of Social Work project participatory action project illuminate the lived experiences of African-Americans.
Inclusive Leadership
Tuesday, February 25, 2020
2–3 p.m., Diversity Center, LX 7
As a leader, it is your charge to ensure that members feel connected and valued. This workshop will explore what it means to lead from a cultural perspective, acknowledge the role diversity and intersectionality play in groups, and build skills to be an inclusive leader. 
Black Matters Film & Discussion featuring "Fruitvale Station"
Thursday, February 27
7 – 9 p.m., Diversity Center
Featuring film and discussion of "Fruitvale Station," the story of Oscar Grant lll.
Dr. Tommie Smith: The Power of a Dream
Friday, February 28, 2020
7:30 p.m., Mainstage Theatre
"Your life begins to end the day you become silent about things that matter."
Black Excellence Ball
Saturday, February 29, 2020
7 p.m., FDC 118
$5 - Buy Tickets Online
Join us for a night full of fun and celebration in honor of Black History Month. This formal event is for all to enjoy and acknowledge the success and achievements of those who came before us. For more details please contact stanstatebsu@gmail.com.
Black History Month - 2019
28 Days of Melanin
Feb. 1
Movie Night: What Happended to Miss Simone?
6-8:30 p.m. Bizzini 102
Feb. 6
Black Student, Faculty & Staff Brunch
11 a.m. - 1 p.m. Diversity Center (L201)
Feb. 13
Valentine's Day Grams
11 a.m. - 1 p.m. University Quad
Movie Night
7 p.m. Village Cafe
Feb. 14
Yoga & Meditation
11 a.m. - 1 p.m. Diversity Center (L201)
Mixer: Celebrating Love with Our Multiple Indentities
5-7 p.m. Diversity Center (L201)
Feb. 20
Poetry Slam
11 a.m. - 1 p.m. University Quad
Paint & Sip
6:30-8:30 p.m. Diversity Center (L201)
Feb. 23
Black Ball
7-10 p.m. Student Recreation Center
Feb. 25
Social Justice Hip-Hop Performance
7 p.m. Snider Recital Hall
Feb. 26
Black Education & Arts Resource Fair
11 a.m. - 1 p.m. Location to be announced
Feb. 27
African Diaspora Fair
11 a.m. - 1 p.m. University Quad
Ethnic Studies - Black Power Matters
4:30 p.m. - Student Workshop
5:30-8 p.m. - Art, Dance, Discussion & Food
University Mainstage Theatre
---
April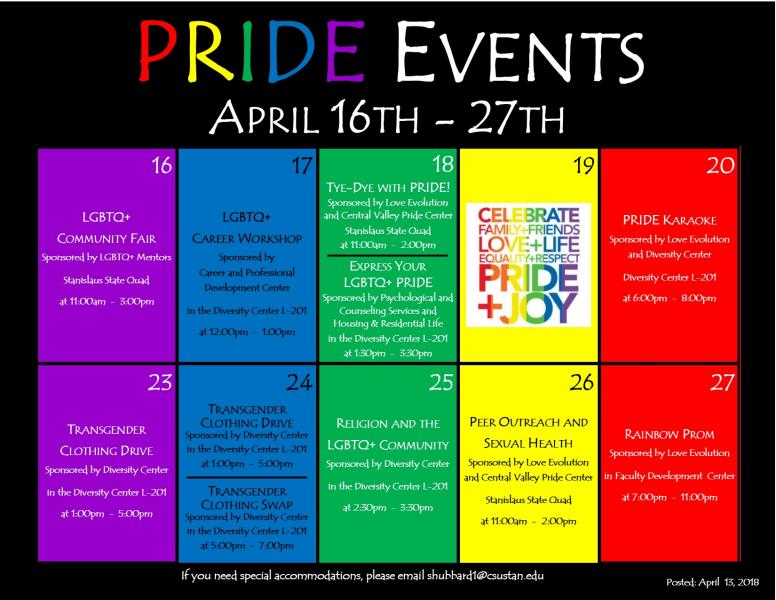 May
---
Women's Voices Through Poetry
---
"An Odyssey through Cultures, Worldviews and the Musical Arts:
Perspectives from the Life of an International Concert Pianist"
Wednesday, Dec 6th, 7:00-8:00pm
Snider Recital Hall
Stanislaus State University
Guest Artist: Dr. Sarah Chan
Interviewer: Dr. Aletha M. Harven
For this special event, Dr. Aletha M. Harven, Assistant Professor of Child Development, will interview Dr. Sarah Chan, Assistant Professor of Music, on her life and experiences as an international concert artist, teacher and student who has resided in nine cities across Asia, Europe and America.
This event is one of several faculty-feature presentations in the Cultural Discussion series hosted this fall by Dr. Harven.
Sponsors & Supporters: College of the Arts, Humanities and Social Sciences (CAHSS) • Untenured Faculty Organization (UFO) • Interdisciplinary Cultural Performance Series • Risk, Trauma, & Research Collaborative (RTRC) Cultural Discussion Series
Free and open to the public.
October 16-20, 2017
various locations
Check Event Announcement for details
https://www.csustan.edu/article/unity-and-inclusion-week-highlights-stra...
https://mediasite7.csustan.edu/Mediasite/Catalog/Full/49aa2805d3cd4e2499...
LGBTQIA Awareness on Campus and Beyond
Tuesday, October 17, 2017 | 10:30am to 12:30pm
Mary Stuart Rogers Building, 130
---
September 20, 2017 | 8:00pm - 10:00pm
Prospect Theatre, Modesto
Check Event Announcement for details
---
September 21, 2017 | 8:00pm - 10:00pm
Mainstage Theatre
Check Event Announcement for details
---
September 13, 2017 | 10:00 am to 2:00 pm
University Quad
Check Event Announcement for details
---
---
Guest Speakers: Tia Oso and Kinara Sankofa
| | | |
| --- | --- | --- |
| | | |
| | | |
| | | |
| | | |
| |   |   |
In recognition of Filipino American History Month - October, 2015
*For the first time in California history, Filipino-American labor leader Larry Itliong will be recognized on an annual day honoring the late hero throughout the state. Though not a name immediately associated with the farm labor movement of the 1960s in California, Itliong was the one who led Cesar Chavez to the picket lines that cemented Chavez' place in the history books. Unlike the image many remember of Chavez, Itliong sported a crew cut, chewed cigars, loved to gamble, and, because of a work injury in an Alaskan cannery, bore the nickname "Seven Fingers."
*A Union City school is getting a new name, and it's making history. On Friday, Alvarado Middle School will officially be renamed Itliong-Vera Cruz Middle School. The name change will make the school, located on Alvarado Boulevard, the first in the country, to be named in honor of Filipino-Americans.
---
Social Justice in the Central Valley
A community focused conference 
Featuring keynote Speaker: Fania Davis and Sasha Abramsky
---
An Evening with Bobby Seale
African-American political activist and co-founder and national chairman of the Black Panther Party.
Thursday, Feb. 19 at 7:00
Mainstage Theatre
"You don't fight racism with racism, the best way to fight racism is with solidarity." - Bobby Seale
---
Activism, Silence & Voice
Presented by the Stanislaus State Department of History, Office of Faculty Affairs, Faculty Center for Excellence in Teaching & Learning, and Affirmative Action & Diversity Committee.
Wednesday, February 18, 2015
7 - 9 p.m. in the Faculty Development Center, room 118
An interactive panel discussion. Open to the public. Parking (lot 8) and admission are free. Light refreshments served.
Aletha Harven – Assistant Professor at Stanislaus State in the Department of Psychology & Child Development where she teaches classes on the cognitive, social, emotional, and physical development of children and adolescents. Dr. Harven holds a Ph.D. in Education with an emphasis on Human Development and Psychology from the University of California, Los Angeles (UCLA). She also holds a Master of Arts degree in Early Childhood Education and a Bachelor of Arts degree in Child Development from CSU Sacramento. Dr. Harven's areas of expertise include risk and resiliency, adolescents in context, academic motivation, psychosocial adjustment, K-12 education, and academic achievement. Her current research explores the relation between school-related risk factors and the mental health, academic motivation, and school achievement of underrepresented youth. She also explores psychological and social environmental factors that help adolescents to stay resilient in the face of adversity. 
Bobby Seals – lecturer at Stanislaus State and cultural anthropologist whose research focuses specifically on the Maroon collectives throughout the African diasporic world and how the last surviving Maroon communities are adapting in the age of globalization. Mr. Seals is interested in resistance movements within a five hundred-year paradigm in relation to colonialism, colonization, and imperialism. He teaches the counter-narrative and embraces counter-memory as a process of hearing people's journeys affected by the legacy of slavery.
April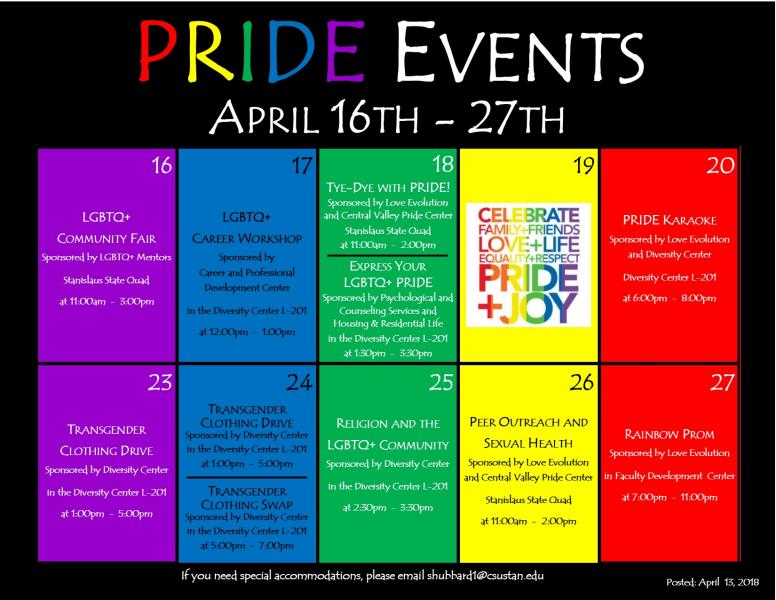 May
---
Women's Voices Through Poetry
---