We are here to assist students who have chosen to pursue a Bachelor of Science in Business Administration (BSBA), focusing their studies in Computer Information Systems or General Business.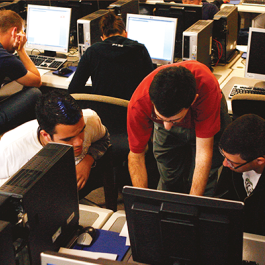 Computer Information Systems
The CIS function in an organization is responsible for the development of information systems that integrate organizational relationships and operations, streamline work processes, and provide data for business analysis and quality improvements. It is also responsible for staying abreast of new information technology and assisting in the incorporation of this technology into the organization's strategies, plans, and practices.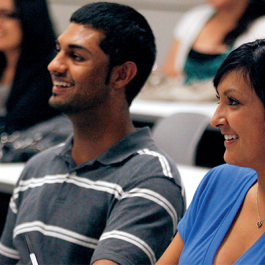 General Business
General Business is a versatile concentration that gives a student an opportunity to learn several aspects of a business. Students will learn the major principles of business with a focus on the organization, strategy, operations, and impact of a business.
Contact Information
Address:
Management Information Systems
California State University, Stanislaus
One University Circle
Turlock, California 95382
Building: Demergasso-Bava Hall #21
Office: DBH212 
Phone: (209) 667-3568
Fax: (209) 667-3080
Department Email: mis@csustan.edu