Branded Screen Backdrops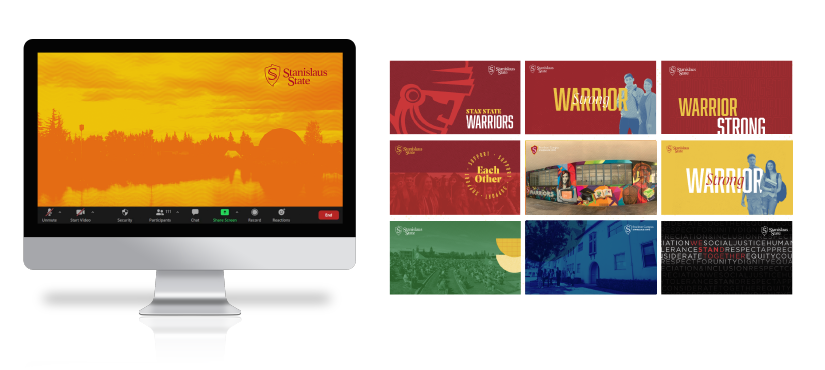 The zip file below includes 11 branded versions.
Download Branded Backdrops.zip
Longing for campus vibrancy and views?
Longing for campus vibrancy and views? Here are some beautiful campus scenes and photos ready to use as virtual backgrounds in Zoom. You can also download and use desktop backgrounds for Zoom.
The virtual background feature allows you to display an image as your background during a Zoom Meeting. This feature works best with a green screen and uniform lighting, to allow Zoom to detect the difference between you and your background.
Download and extract the zip file for the desired image and watch the how-to instructions included at the bottom of the page.
Instructions on How to Apply Virtual Background
Updated: September 07, 2021