If you have questions about utilizing the items in the business system, please feel free to contact the Office of Communications and Public Affairs at (209) 664-6780 or cpa@csustan.edu.
If you have questions about placing a print order or need to check the status of an existing order, please contact Stan Prints at (209) 667-3013 or stanprints@csustan.edu.
Stationery
The University stationery includes our letterhead, envelopes and business cards. You have the option to use the formal name or the informal name on each of these pieces.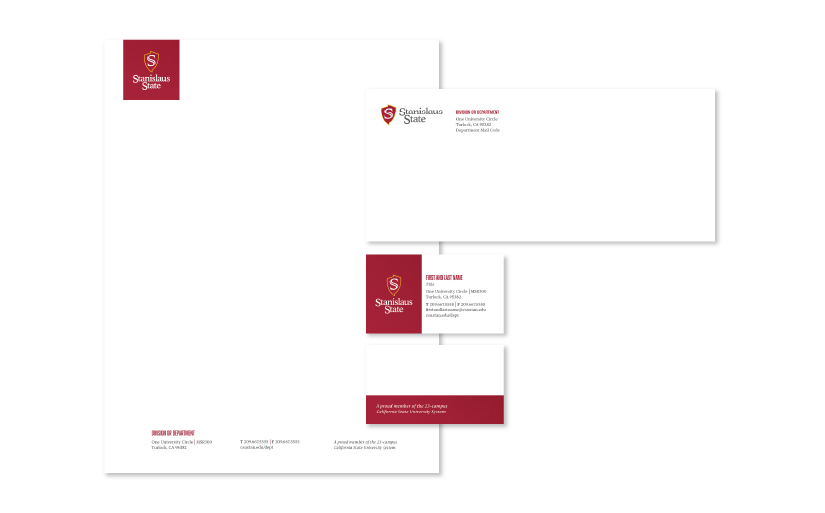 Note Cards
Note cards are a great option for creating quick personal notes. Your department or program contact information will be printed on the back of the 4x6-inch folded card.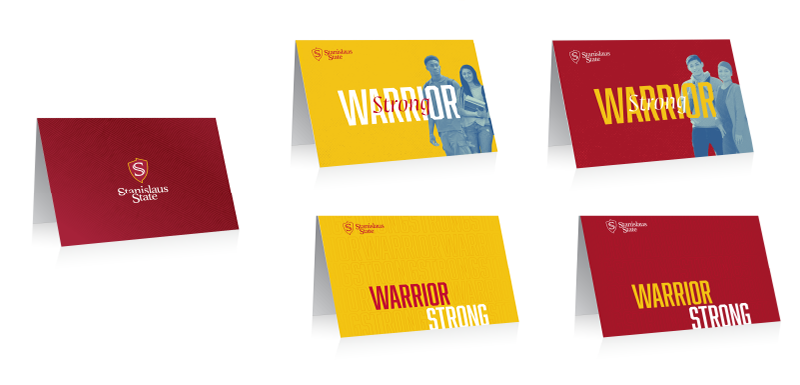 Folded Note Cards (5 Options Available)
A6 Envelope
100 cards for $43
100 envelopes for $26
Rack Cards
Updated versions coming soon.