Based on comprehensive market research, our Brand Platform reveals the key insights that establish our positioning and guide our brand strategy. The brand platform is designed to be used as an internal, behind-the-scenes guidepost that sets the tone for all marketing and communications efforts.
Our Brand Theme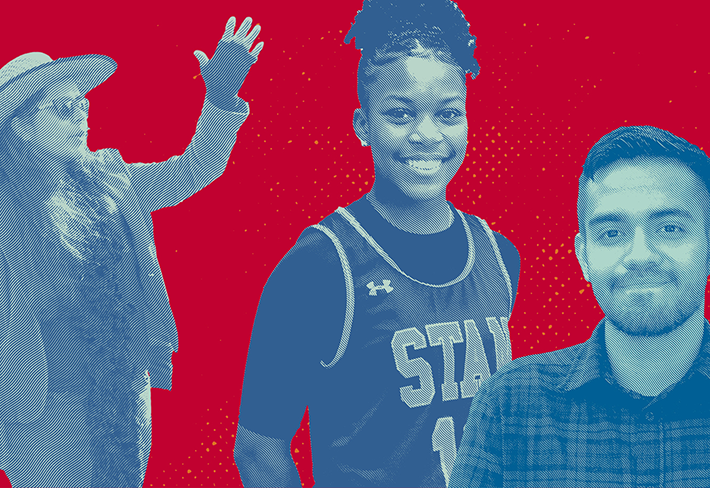 "At Stanislaus State, you belong."
Our theme reflects the feeling of our students, faculty, and staff and the core of who we are and what our students are looking for. It reflects our commitment to inclusion, the diversity that is the rich tapestry of the Central Valley, and our embrace of all who step foot on our campus.
Our Key Takeaway
The "key takeaway" is what we want all who interact with us, in any channel — live or online or in print — to know and believe about Stan State. This is who we are, and what we need to convey.
"From first-generation college students and working parents to honor roll students, newcomers, and multi-generation Californians, we welcome you at Stanislaus State. Here we embrace the rich diversity that is the Central Valley and strive to create an inclusive University experience where all can flourish."
Brand Pillars
Our pillars include specific messaging to highlight how we deliver on each resonant theme of our brand. Over time, these pillars may shift to reflect new offerings or to expand or remove points specific details. But all reflect our tone and key support points. In addition to these pillars — all created to reflect the most resonant messages for our many audiences — we have foundational features that can be woven into the copy: our beautiful campus, convenient location and dozens of programs. While these are not the lead messages for any audience, they are unique to Stan State and can be included in messaging as support points.
For additional detail on messaging hierarchy by the audience, please see Matrix & Hierarchy.