Based on comprehensive market research, our Brand Platform reveals the key insights that establish our positioning and guide our brand strategy. The brand platform is designed to be used as an internal, behind-the-scenes guidepost that sets the tone for all marketing and communications efforts.
Our Brand Theme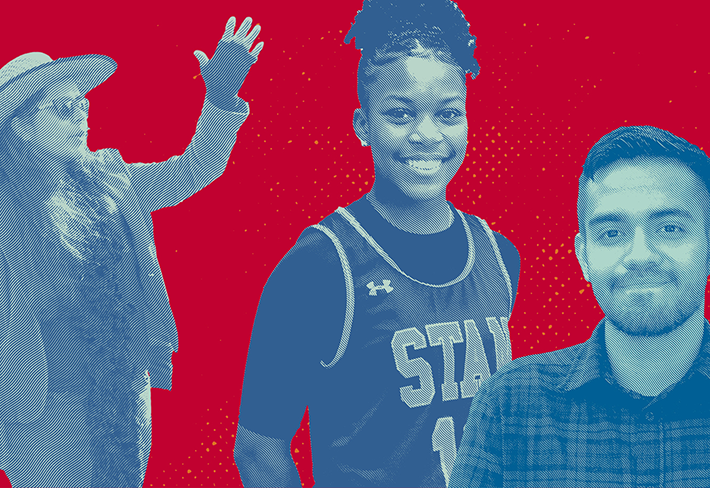 "At Stanislaus State, you belong."
Our theme reflects the feeling of our students, faculty, and staff and the core of who we are and what our students are looking for. It reflects our commitment to inclusion, the diversity that is the rich tapestry of the Central Valley, and our embrace of all who step foot on our campus.
Our Key Takeaway
The "key takeaway" is what we want all who interact with us, in any channel — live or online or in print — to know and believe about Stan State. This is who we are, and what we need to convey.
"From first-generation college students and working parents to honor roll students, newcomers, and multi-generation Californians, we welcome you at Stanislaus State. Here we embrace the rich diversity that is the Central Valley and strive to create an inclusive university experience where all can flourish."
Brand Pillars
Our pillars include specific messaging to highlight how we deliver on this pillar. Over time, these pillars may continue to shift to reflect new offerings or to remove other support points. But all reflect our tone and key support points. In addition to these pillars — all created to reflect the most resonant messages for our many audiences — we have foundational features that can be woven into the copy: our beautiful campus, convenient location, and dozens of programs. While these are not the lead messages for any audience, they are unique to Stan State and can be included in messaging as support points.
For additional detail on messaging hierarchy by the audience, please see Matrix & Hierarchy.
Personal & Academic Support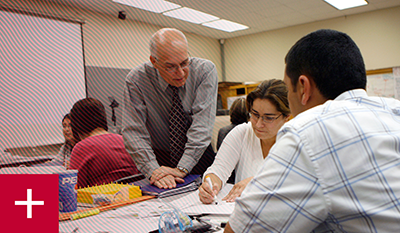 We excel at providing 360-degree support, both formal and informal. With students from a variety of academic, economic and personal backgrounds, we provide a multitude of programs, services, and one-on-one outreach efforts to ensure that every student can flourish at Stan State.
Welcoming Community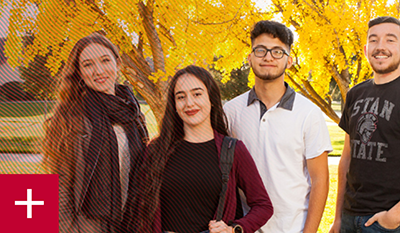 Our students feel "at home" from their first step on campus, and that feeling continues in the classroom with professors who actually know and understand each student's aspirations and challenges. For first-generation students and incoming freshmen, this intimate, welcoming community is an important factor in their success at Stan State and drive to earn their degree.
Academic Excellence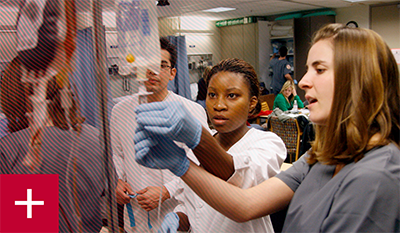 We are nationally ranked for academic excellence and social mobility, one of just a few California public institutions of higher education to achieve this recognition. This excellence means our students receive a rigorous education that fully prepares them to excel in their field.
Preparation for the Future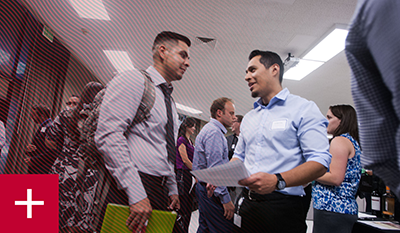 Our students are working to receive more than a degree — they're changing the trajectory of their lives and that of their families. We focus on providing an education and the soft skills needed to succeed after graduation.
Commitment to Diversity, Equity & Inclusion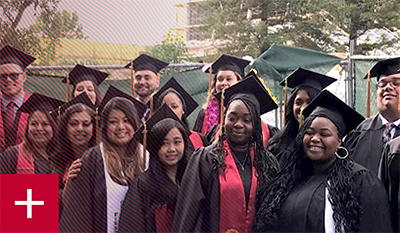 We work daily as an institution and as a community to ensure that our curriculum, practices, language and behaviors create an inclusive environment in which every student, faculty and staff member can grow, flourish and feel respected and valued.
Updated: November 23, 2021