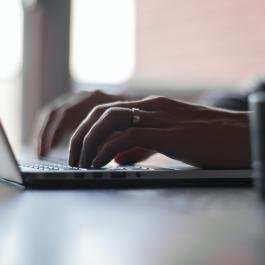 Report suspicious persons, vehicles or activities immediately to:
Turlock campus
University Police at (209) 667-3911 or anonymously online. In an emergency, dial 911 or use a blue light phone.
Stockton Campus
Securitas Security at (209) 715-0650, in an emergency, dial 911, or anonymously online.
Prevention Tips
Lock vehicle doors and close the windows.
Hide valuables. If possible do not leave valuables in your vehicle. If you must leave valuables in your vehicle, place them in the trunk prior to reaching your destination.
Park in well-lit areas.
Scan the area before you exit or approach your building or vehicle while you proceed between sites. 
Have your key ready in hand to quickly access the door of your building or vehicle.
Do not prop open doors, thwart security measures or let strangers in.
Stay alert and trust your instincts.
Walk in a group.
Tell your friends and/or roommates where you are going and when you plan to return.
Turn down the volume of your headphones to enhance your awareness of your surroundings.
Report suspicious vehicles and behavior to the police immediately.
Know where the emergency call boxes are on campus and learn how to use them.
If you are being followed, change direction and go to the nearest home or business; knock on the door, and request that someone call the police. Note the description of the person following you.
On-Campus Resources:
Warrior Express Safety Shuttles

Text your location and destination to 277-8940 or call 667-3114.
Shuttles are available Monday to Thursday, 6-11 p.m., and Friday 6-10 p.m.
Psychological Counseling Services

(209) 667-3381
Office hours: Monday-Friday,
8 a.m. to 5 p.m.
Incidents occurring off campus within the city limits can be reported to the Turlock Police Department at 209-668-1200.
Updated: December 06, 2022