Ergonomics 
What is Ergonomics?
Ergonomics is the science of fitting the task to the worker to maximize productivity while reducing discomfort, fatigue, and injury.
What do I do if I am in need of an assessment?
Try adjusting your workstation by:

Reviewing the Healthy Workstation Guidelines and What to look for in Office Chairs in the resources section.

If an in person assessment is still needed:

Contact your supervisor.  It is important that your supervisor is aware of your request.  

Contact Safety & Risk Management to schedule an in person assessment.
Telecommuting
Telecommuting—also known as working from home (WFH), working remotely, or e-commuting—is a work arrangement in which the employee works outside the office. Often this means working from home or at a location close to home, such as coffee shops, libraries, or co-working spaces. 
Ergonomic recommendations when telecommuting.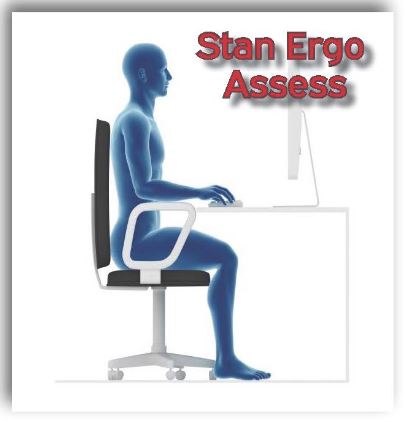 Resources:
Breaks - When should I take them?
Office Chairs - What to look for?
Office Posters:
Ergonomic Tips & Checklists