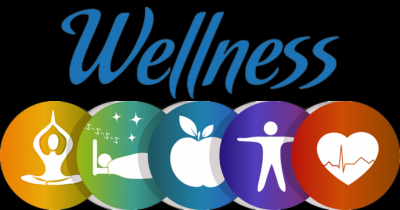 Counseling faculty provide educational workshops to address psychological topics such as Body Positive Warriors, LGBTQ+ Groups, QPR Suicide Prevention, Resiliency, Mindfulness & Self Compassion, Diversity Awareness, Stress Management, Test Anxiety and Dealing with Depression.
All presentations are FREE but encouraged to sign up in advance.
Achieving Student Success
Presenter: Lee Bettencourt, LCSW
September 17, 2019, 1:00pm – 2:30pm SSA
The college experience requires students to overcome many challenges such as effective time management, coping with stress, relationship issues and financial difficulties. Participants in this workshop will gain useful information on managing your time, communication skills, resolving conflicts, handling finances and managing stress in your life.
---
Mindful Self-Compassion
Presenter: Julia Rosas-Nieto, LMFT & Jennifer Staffero, LCSW
October 17, 2019, 1:30pm – 3:00pm SSA
Self-compassion involves treating ourselves kindly as we would a good friend we care about. You will learn ways to stop being so hard on yourself and gain practical skills to help bring self-compassion into your daily life. This workshop will be experiential and full of discussion so be prepared to participate!
---
QPR Suicide Prevention Training-Become a Certified QPR Gatekeeper
Presenter: Dan Berkow, Director, LP
October 16, 2019, 1:00pm – 3:00pm SSA
QPR training will help you become an important part of the Stan State "safety net" and provide learning to engage in difficult and potentially life-saving conversations. Learn how you can recognize warning signs, understand what can help, and assist in preventing suicide. Students who attend this workshop will complete 2 hours of training and receive a certificate as a QPR gatekeeper.
---
Resilience-The Art of Bouncing Back from Adverse Experiences
Presenter: Dan Berkow, Director, LP
November 14, 2019, 1:00pm – 2:30pm SSA
Students deal with many life situations that are difficult. Students may have experienced trauma in the past. Or they may be dealing with current academic setbacks, relationship conflicts, or losses of different kinds. In this workshop, we will address each of these areas and demonstrate ways that it is possible to remain mindfully present, change how one is thinking from negative to positive, and regain balance in life.
---
Stress Management for Finals and Beyond
Presenter: Dan Berkow, Director, LP
December 5, 2019, 1:00pm – 2:30pm SSA
Many students at Stanislaus State deal with periods of "stress overload," including this time of year, when life's demands from family, relationships, and work combine with final exams. Students may find it difficult to get enough sleep, relax in a healthy way, and maintain a positive outlook. This workshop will cover techniques to manage stress, including mindful awareness, resilient self-talk, and time management skills. The workshop will be interactive, open to questions, and will include a mindful breathing/relaxation exercise.
---
+ Group Therapy
Facilitator: Jennifer Staffero, LCSW & Edward Colorado, LCSW
Location: Student Services Annex 
Time: 12:30-2:30pm
Dates:
October 1, 2019
October 15, 2019
October 29, 2019
November 12, 2019
November 26, 2019
BE WHO YOU ARE! A Safe Place to join together and discuss whatever is on your mind. Allies Welcome!
---
Grief and Loss Group
Presenter: Lee Bettencourt, LCSW
Location: Student Services Annex
Time: 2:00-3:30 pm
​Dates:
September 25, 2019
October 9, 2019
October 23, 2019
​November 6, 2019
Going through the loss of loved ones, pets, relationships, etc. is part of the human experience that can have a significant impact on our daily lives. This support group will provide individuals with information on the impact of grief, effective coping strategies and how to work through experiences of loss.
---
BODY Positive WARRIORS
Facilitators: Susan Brumm, LPCC & Ann Marie Washington, LCSW
Location: Student Services Annex
Time: 12pm – 1:15pm
Dates: Meetings on Wednesdays
September 4, 2019- November 13, 2019
Creating a community and a shared positive approach to beauty, health, and identity; supporting success in life and academics. Come join us.
---
HERstory -Women's Group
Presenter: Julia Rosas-Nieto, LMFT
Location: Student Services Annex
Time: 11:30-1:00 pm
Dates:
October 10, 2019
October 24, 2019
November 7, 2019
November 21, 2019
December 5, 2019
A support group designed to provide support for students who self-identify as women of color. Find the opportunity for growth, empowerment, healing, and fellowship by joining compassionate women who are seeking to provide and receive support from other compassionate women.
---
Time-Limited Mindfulness Therapy Groups
Students Must First Register with PCS
Location: Student Services Annex
Mindfulness Series I
Presenter:  Dan Berkow, Director, LP
I. Mindfulness and Coping with Anxiety
Wed. Sept. 11, 10:30 am – 12:00 pm
II. Mindfulness and Managing Depressed Mood
Wed. Sept. 11, 10:30 am – 12:00 pm
III. Mindfulness and the Art of Self-Esteem
Wed. Sept. 25, 10:30 am – 12:00 pm
IV. Mindfulness Review
Mon., Sept. 30, 10:30 am – 12:00 pm
Mindfulness Series II
Presenter:  Dan Berkow, Director, LP
I. Mindfulness and Coping with Anxiety
Tues., Oct. 1., 10:30 am – 12:00 pm
II. Mindfulness and Managing Depressed Mood
Tues., Oct. 8., 10:30 am – 12:00 pm
III. Mindfulness and the Art of Self-Esteem
Tues., Oct. 15, 10:30 am – 12:00 pm
IV. Mindfulness Review
Thurs., Oct. 24, 10:30 am – 12:00 pm
Mindfulness Series III
Presenter:  Dan Berkow, Director, LP
I. Mindfulness and Coping with Anxiety
Wed., Oct. 30., 1:00 pm – 2:30 pm
II. Mindfulness and Managing Depressed Mood
Wed., Nov. 6, 1:00 pm – 2:30 pm
III. Mindfulness and the Art of Self-Esteem
Wed., Nov, 13, 1:00 pm – 2:30 pm
IV. Mindfulness Review
Wed., Nov. 27, 1:00 pm – 2:30 pm