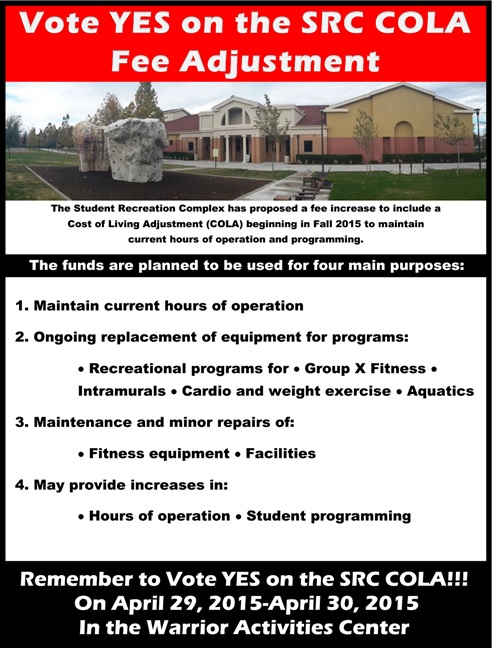 Attention: Please remember to vote on the COLA on April 29th & 30th in the WAC.
---
​Focal Point for Recreational Opportunities
Located on the east side of campus, the SRC offers a variety of activities for your personal fitness needs. The SRC has an aerobics room for the offered Group Ex classes, a personal fitness room for your cardio and weight training needs, a multi sport gymnasium for recreation play, an outdoor track at the SRC Warrior Stadium and climbing boulders.