2023 Outstanding MSW Students
Sonia Piva and Montay McDaniels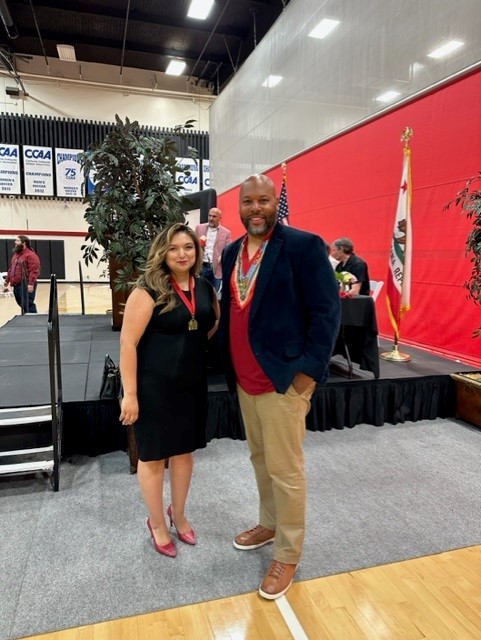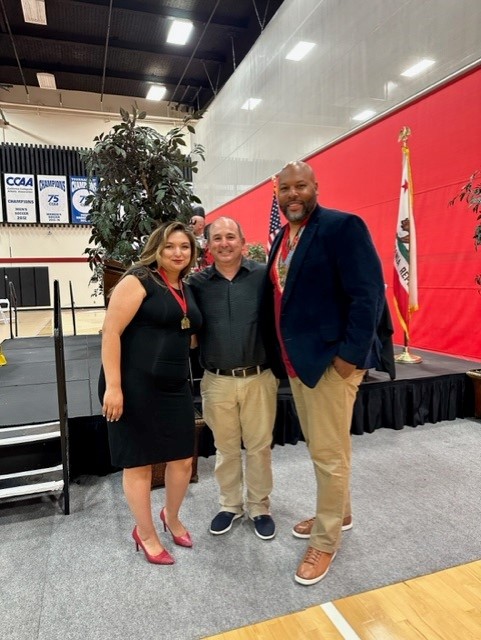 ---
Alumna's Drive and Dedication to Helping Others Pays Off
Read about MSW graduate, Dr. Kimiko Vang
Career Advice with Alumnus, Tamara Knox
Dr. Pollie Bith-Melander's production entitled, Exiled
Q&A with Alumnus Sonal Singh
STAN Magazine: Sowing Seeds for Change
Read about MSW student, Rachel Riojas
From Abstraction to Clarity: Centering Human Rights in Field Education
Read article co-authored by Dr. Sevaughn Banks
Graduate Student Earns CSU Trustee Award for Outstanding Achievement
Lisamarie Raimondo is one of 23 Scholars Selected to Receive the System's Highest Recognition of Student Achievement
2022 Partners in Advancing Education for International (PIE) Social Work Award
Dr. Sevaughn Banks and nine students receive an international social work education award.PDF
Publication in the Journal of Human Rights and Social Work by Dr. Sevaughn Banks, MSW Derielle Coleman
Standardization of Human Rights–Based Workforce Induction Curriculum for Social Work Field Supervisors
MSW Student, Sonia Piva, co-author of a peer-reviewed article
Cultural and Linguistic Adaptation of a Healthy Diet Text Message Intervention for Hispanic Adults Living in the United States
MSW Student, Manny Nunez, a Stan State Delegate
Manny Nunez has been nominated to serve as a Stan State Delegate for the statewide CSU Student Research Competition.
Governor Gavin Newsom re-appoints Dr. Kilolo Brodie to the State Council on Developmental Disabilities
Professor of Social Work Kilolo Brodie Transfers Experience to Her Classes
Publication in the Journal of Mental Health & Social Behavior by MSW Alumna, Monica Fraga
The Levels of Food Insecurity Among First-Generation and Non-First Generation Latinx College Students at California State University Stanislaus During the 2019 Novel Coronavirus Pandemic.
What are we actually doing to help our homeless community members?
Turlock Journal article was written by Lupita Barraza, Denae Davis, Austin Gunter, and Jackie Hernandez, Stanislaus State, Master of Social Work students
Poverty Reduction Strategies in the Central Valley Presentations
Health Inequity in California's Heartland: Exploring the Role of Poverty by John Capitman.ppt
Poverty Reduction Strategies in the Welfare to Work Program by Rebecca Maietto.ppt
Poverty Reduction Strategies in the Central Valley, Reducing Poverty in Stanislaus County: Subsidized Employment and Beyond by Kathy Harwell.ppt
Family Publications
Struggling toward Indigenous representation and service improvement within the BC Ministry of Children and Family Development by Jane Rousseau.pdf
The Elusive Promise - First People Child and Family Review Rousseau 2015.pdf
Community Inquiry: Homeless Shelter in Turlock Report.pdf
Complementary Therapies Final Report.pdf
Democratic Therapy: When the Public Good is Almost Impossible - Politically by Dr. Mario D'Angeli.pdf
Health and Poverty in the US.pdf
Injuries to Social Workers from Client Assault - CSWE Presentation by Robin Ringstad, Ph.D.pdf
Rethinking the Rhetoric of Independence by John A. Garcia, Yvonne Leal, Paul Sivak & Shradha Tiberwal.pdf
Riverbank Step by Step Underage Drinking Report.pdf
Service Learning through Community Inquiry by Robin Ringstad, Ph.d., Valerie Leyva, Ph.D., John Garcia, Ph.D. & Kelvin Jasek-Rysdahl, Ph.D.ppt
"The Jump Start Learning to Learn Model for First Intervention: Teaching Parents of Children with Autism How to Fish" Bryna Siegel, Ph.D.ppt
The Master's Thesis: An Endangered Species in Social Work Education - CSWE Presentation by John A. Garcia, Charles Floyd, & Sarah Werth.pdf