Restorative Practices Specialist  - Lammersville School District
The Restorative Practices Specialist (RPS) will provide comprehensive and culturally competent restorative practices support to secondary and elementary schools, designed to ensure the academic success of students, reduce disproportionate discipline, and promote positive climate and culture. Apply now through the link above.
Child Abuse Prevention Council - Open Positions
The Child Abuse Prevention Council of San Joaquin County is hiring! Join our team! We are looking for associate teachers, preschool teachers, a preschool classroom manager, an enrollment assistant, a staff accountant, a parent cafe coordinator, and family advocates. Apply now through the link above.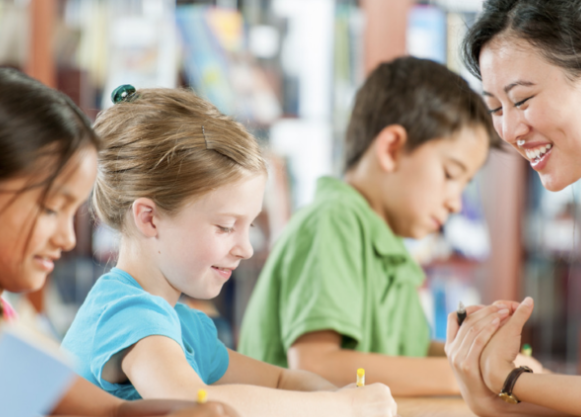 Some of the responsibilities include providing Outreach services for HUD-VASH in the community, independently conducting intake and needs assessment of homeless Veterans and their significant others, providing all necessary assessment functions, e.g. interviewing, psychosocial histories, and assessments to aid in the development of treatment plans.
Family Wellness Licensed Clinical Social Worker (LCSW)
LCSW will help family members communicate better, solve problems, lessen their stress, and find new ways to work together. The majority of duties are performed in the office and out in the community.
Field Supervisor - San Joaquin County
As a Field Supervisor with HealthForce partners, you'll be collaborating with HealthForce Partners staff, community agencies and universities to develop a program that will supervise students at multiple universities in one of three graduate programs (Masters of Social Work, Professional Clinical Counselor, Marriage and Family Therapist).
More information on the responsibilities and qualification of this job posting can be found in the PDF linked above.
LTFC Therapist - Bilingual (English/Spanish)
As an Unaccompanied Children (UC) Therapist, you will be primarily responsible for providing weekly individual and group therapy sessions with newly arriving clients (primarily Spanish speaking), who are placed in Bethany's Transitional Foster Care or Long-Term Foster Care programs.
Crickets Hope is looking for volunteers.
Cricket's Hope is an individualized, strength-based prevention and healing program for children affected by trauma.
Learn more about Crickets Hope on YouTube.
The Social Worker will facilitate appropriate admission types, assist patients/families, support patients in ongoing self-care management,  and work collaboratively with other healthcare staff.
Valley Mountain Regional Center Job Opportunities
One (1) full-time, 40 hours/week, Clinician/ Clinician Trainee opportunity in our North Modesto Family Resource Center program. One (1) full-time Clinician for Hughson/Waterford Family Resource Center.
Social Worker I performs basic social services casework; identifies client needs for more intensive casework services and provides referrals; carries a caseload of moderately difficult cases; manages a caseload of increasingly difficult cases and performs other related work as assigned.
The Social Worker IV A/B, under general direction, performs casework of an advanced nature dealing with complex individual and family problems; undertakes intensive treatment plans and counseling requiring professional knowledge and training; performs other related work as assigned.
TRIO Student Support Services Peer Mentor
The position is a student assistant position open to undergraduate and graduate students meeting minimum qualifications.
To apply, students must use the "Apply Now" button on the job description (or go to Stan State Human Resources > Career Opportunities > Students > Student Assistant). Interested students must follow application instructions, including submitting the application, cover letter, and resumé. To learn more about the department and program, students can visit the TRIO SSS website.