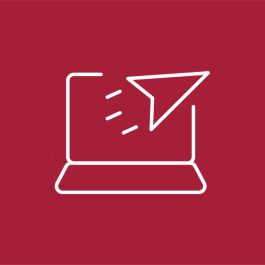 OIT Projects & Activities
Welcome to OIT's Projects & Activities page. We share updates across all areas of OIT; Learning Services, Client Services, Information Services, Technology Services, and Information Security. We work together to improve technology and services for Stanislaus State. 
Classroom Upgrades 
Through an ongoing partnership with CPFM, OIT successfully completed Phase I of our classroom upgrades, bringing 30 classrooms to the new Zoom Room Standard. 
Phase II is in progress with 24 additional rooms currently staged for upgrades by January 2023.
Phase III upgrades are in early implementation and are scheduled for Spring/Summer 2023. 
A Demo Room in DBH provides hands-on technology for faculty to explore the new classroom technology. 
Learn More About OIT's Classroom Upgrade Projects (pdf)
Premium Classrooms
DBH 146, DBH 164, DBH 165, STKN 1070, STKN 1122, STKN 1130
Phase I Classrooms
A 040, B 111, B 115, B 117, B 131, B 201, B 203, B 204, B 208, B 210, B 212, B 214, B 233, B 234,
B 235, B 245, D 027, D 028, DBH 261, E 023, E 024, FX 106, FX 110, N 101, N 104, N 322, N 334,
S 104, S 135, STKN 1061/62, STKN 1116
Phase II Classrooms
B 108, B 113, B 136, CX 101, CX 102, DBH 100, DBH 101, DBH 104, N 111, N 112, N 121,
N 129, N 130, N 206, N 223, N 301, N 309, N 312, S 221, S 222, S 228, STKN 1014
Phase III Classrooms
A 033A, B 103, B 104, B 106, B 114, B 122, B 131A, B 133, B 202, B 205, B 238, DBH 102,
DBH 103, DBH 106, DBH 107, DBH 113, DBH 114, DBH 120, M 004, M 022, N 039, N 201,
N 210, N 211, N 221, N 224, N 229, N 321, N 331, STKN 1003, STKN 1013, STKN 1064, STKN 1066
In collaboration with ASI/USU and the Library, we completed the Student Center and Library A/V installations. 
Conference rooms, study rooms, and event spaces are currently being refreshed with new flexible technology.
New projects underway will bring a Video Wall and A/V installation to MSR 130, and enhanced technology to the Stockton Campus for student and public-facing events. 
Through a partnership with Communication & Public Affairs, we are currently upgrading the DBH Media Studio with new equipment for enhanced media services to the campus. 
The new mobile studio supports live broadcasts and recording of Commencement 2022. 
In close alignment with the Web Design team, the OIT website is undergoing a refresh to meet the needs of our faculty, students, and staff. 
Working closely with Comm & Public Affairs, OIT successfully launched our new Stan State Mobile application.  
Students now have direct access to all their Student Information including the ability to add classes, view grades, holds, and To Do items, all from within the app.
COVID Red/Green Daily Screenings and Reporting
The Student and Employee Daily Screenings provide anyone on campus with Green Screen to display they are safe to be on campus. 
Screening Reports let Faculty and Supervisors stay informed on their classes and employees.
COVID-19 Dashboard
The Stan State COVID-19 Dashboard combines data from the Stanislaus and San Joaquin County Public Health Departments along with Stan State information about vaccinations, exemptions, and cases for students, staff, and faculty. 
This project was a collaboration between Information Services, Risk & Safety, and Intuitional Effectiveness & Analytics.
Implemented a new granular sophisticated security workstation/server architecture.
Approximately 42 million observed & blocked threats, <40 compromised accounts (NO data loss).
All 565 Wi-Fi Access Points (APs) across campus have been upgraded.
Utilizing new technology (CBRS), OIT will bring Wi-Fi to every area of campus - including outdoor venues.
Over 2000 devices were checked and transferred out to faculty, staff & students.
Please note that completion dates are subject to change. 
 

| Projects | Status | Starting | Ending |
| --- | --- | --- | --- |
| Commencement Production/Broadcast | Annual | Feb 2023 | June 2023 |
| DBH Demo Room | In Progress | Oct 2022 | Dec 2022 |
| DBH Studio Upgrade | In Progress | Jan 2022 | Dec 2022 |
| Library AV | Complete | Oct 2020 | May 2022 |
| MSR Conference Rooms | Complete | Feb 2022 | Oct 2022 |
| MSR Video Wall | Complete | Mar 2022 | Oct 2022 |
| OIT Website Refresh | In Progress | Mar 2022 | Dec 2022 |
| One-Off Classroom Upgrades | On-Hold | July 2022 | Oct 2022 |
| Phase I Classroom Upgrades | Complete | Apr 2021 | Dec 2021 |
| Phase II Classroom Upgrades | In Progress | Jan 2022 | Jan 2023 |
| Phase III Classroom Upgrades | In Progress | May 2022 | Aug 2023 |
| Premium Classroom Upgrades | Complete | Mar 2021 | Dec 2021 |
| Student Center AV | Complete | Sept 2020 | May 2021 |
| PeopleSoft Updates & Development | In Progress | Jan 2021 | Jun 2023 |
| Web/App Presence | In Progress | Jan 2021 | Feb 2023 |
| Emergency/Agile Form Creation | In Progress | Dec 2022 | Feb 2023 |
| Process Automation | In Progress | Jun 2021 | Jun 2023 |
| Student Systems/Forms | In Progress | Mar 2022 | Mar 2023 |
| Business Intelligence/Reporting | In Progress | Jan 2021 | Jun 2023 |
| Stockton Campus Infrastructure Upgrades | In Progress | Jan 2021 | Jun 2023 |
| Disaster Recovery | In Progress | Oct 2021 | Sep 2023 |
| Stockton New Acacia Building | In Progress | Jun 2022 | Sep 2024 |
| Blue Light Upgrades to VOIP | In Progress | Jun 2022 | Mar 2023 |
| CDC New Building Technology | In Progress | Sep 2022 | Jun 2023 |
| CBRS Cellular Upgrade | In Progress | Apr 2022 | Jan 2023 |
| Ring Network Tertiary Fiber | In Progress | Jan 2021 | Dec 2023 |
| Identity Management System Review | In Progress | Jan 2021 | Aug 2023 |
| Remote & Mobile Device Management | In Progress | Jan 2021 | Sep 2022 |
| Tier 2 Workstation Migration | In Progress | Nov 2022 | Jul 2023 |
| Student Broadband Connectivity | In Progress | Mar 2020 | Jun 2023 |
| Windows InTune Device Provisioning | In Progress | Jan 2021 | Dec 2022 |
| UPD Interview Room Video | In Progress | Oct 2022 | Dec 2022 |
Updated: December 05, 2022